Watch the exciting changes taking place at Knoxville Hospital & Clinics!
Knoxville Hospital & Clinics, a Critical Access Hospital serving Marion County, Iowa, and the surrounding area, is dedicated to providing you personal, progressive health care with compassion. Our health care organization is well suited to serve the health care needs of Central Iowa. In addition to various departments providing general health care services, we also offer you a large variety of outpatient clinics staffed by qualified specialty physicians. We are committed to you!
Catch the happenings at Knoxville Hospital & Clinics by viewing our recent news and upcoming events or by following us online through Facebook and Twitter.
Latest News
Important News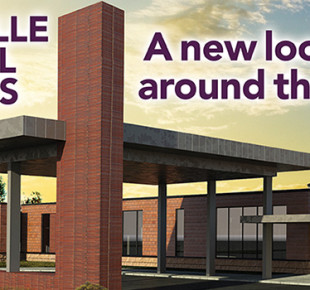 Monday, April 25, 2016
Knoxville Hospital & Clinics will officially open its new main entrance and reception area Tuesday, April 26.