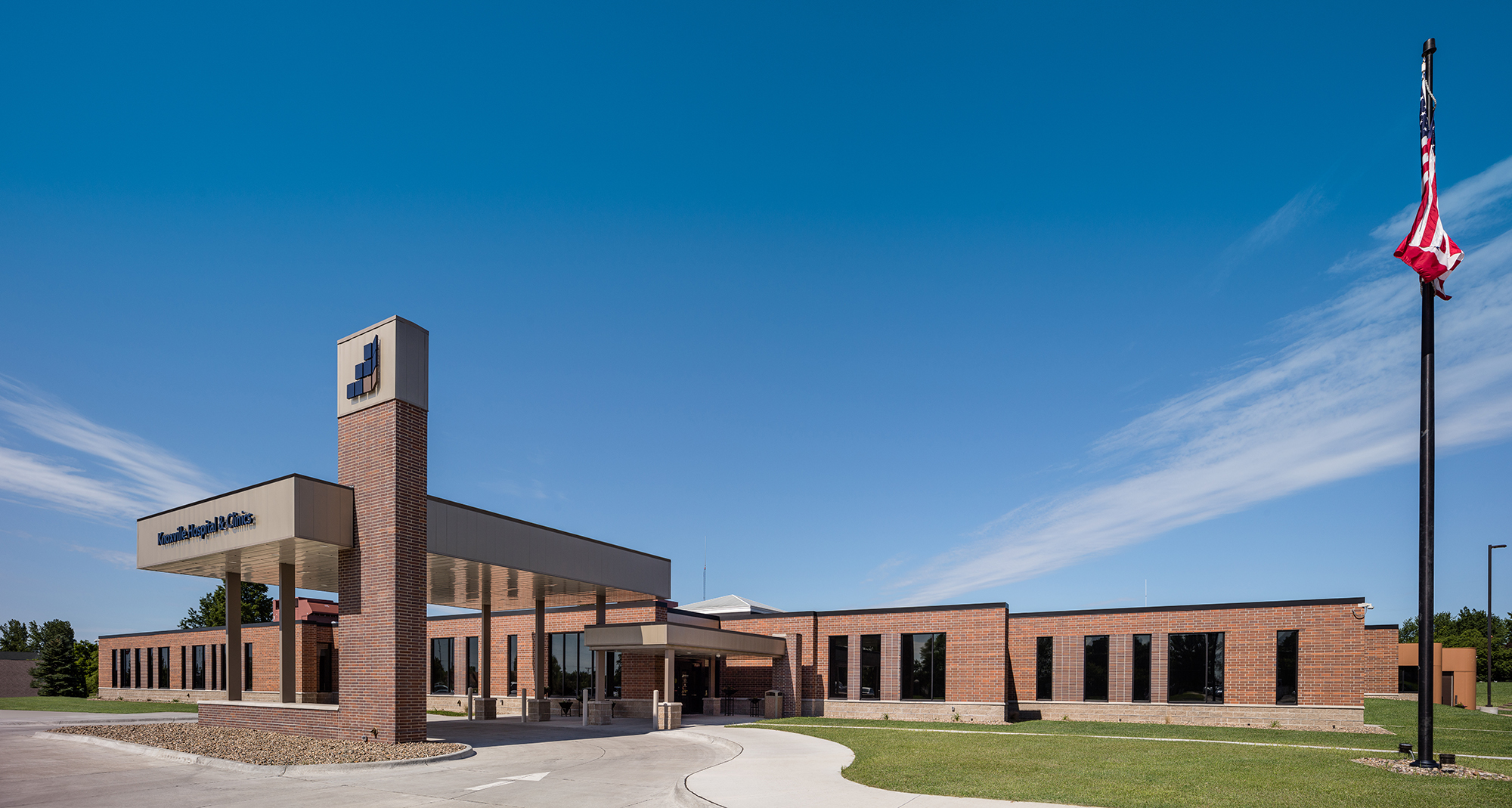 Knoxville Hospital & Clinics
Knoxville Hospital & Clinics' proud tradition of providing high-quality, progressive and compassionate healthcare started in 1935. Over the years, the hospital has grown, adding new services, medical staff and modern technology, but you'll still find the same family-oriented, friendly service that's been the cornerstone of this community hospital since the day it opened.
We are dedicated to delivering exceptional healthcare and patient-centered services; and serving as our patients' Medical Home.
Newly renovated, Knoxville Hospital & Clinics has become a full-service healthcare organization serving individuals throughout central and south central Iowa. From its busy family practice clinics in Knoxville, Pella, Pleasantville and Melcher-Dallas to its specialty clinics, hospital, emergency and imaging departments, physical rehab facility and surgical suites at Knoxville, we offer a broad spectrum of services.
Over the years, Knoxville Hospital & Clinics has been a leader in bringing the latest technological innovations, from its advanced imaging services and surgical technologies to the latest robotics-assisted partial and full knee replacement system.
Stay connected and informed by viewing our blog posts, recent news and upcoming events; or following us online at Twitter, Facebook, Instagram or YouTube.