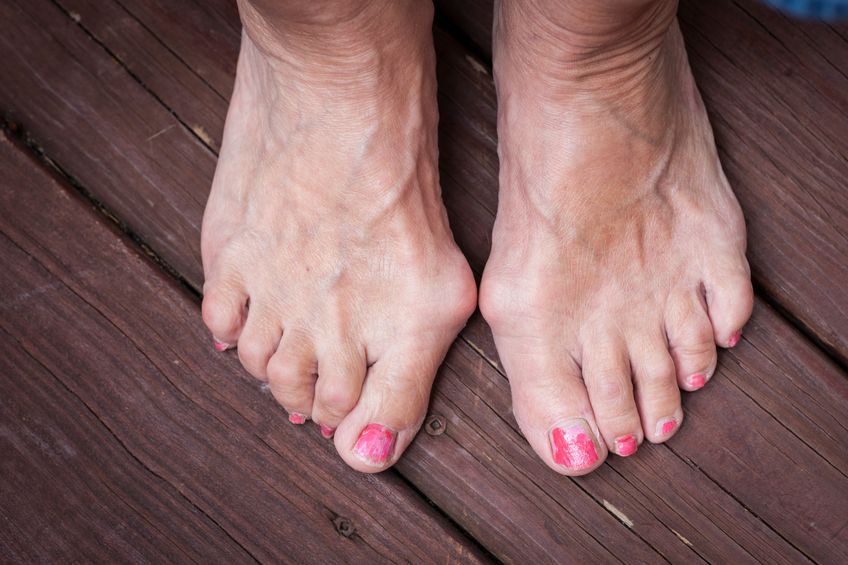 "Flip-flops can permanently damage your feet," said Dr. Jill Frerichs. "I realize they are comfortable and easy to slip on. Unfortunately, I see a lot of patients who wear them. My advice is to throw them away. Flip-flop wearers suffer from foot and ankle pain, hammertoes, swollen bunions and other injuries."
Foot and ankle surgeon Dr. Frerichs was a guest speaker at the recent 55+ Health Fair held at the Knoxville Hospital & Clinics. She identified some of the top reasons you should never, ever wear flip-flops beyond the beach or short distances, like from the shower to your bedroom.
Flip-flops can exacerbate bunions. In flip-flops, your toes get a workout keeping your shoes on your feet. The repeated over-gripping can aggravate bunions (a bump at the big toe joint).
Cause heal pain. Because your heels hit the ground with more force when there's nothing between your heel and the ground, except a thin piece of foam, walking in flip-flops accentuates the heel-strike impact and causes heal pain. You are more vulnerable to injury if you stand or walk in flip-flops for extended periods of time.
Cause injuries all the way up the body. People need arch support to keep their knees, hips and back aligned. In a flat shoe, there's no support, so your joints must compensate. Achilles tendonitis, heel pain and even back pain can be caused by flat shoes.
Cause permanent damage to your toes. Have you heard of hammertoe? It's when the knuckles of your toes bend and stay like that forever. Over-gripping by the toes can also cause hammertoe over time.
Making healthy choices for your feet can minimize pain and maximize your ability to live life to the fullest.
The wrong shoes can exacerbate existing problems and, down the road, cause damage and complications to many joints in your body.
"The right shoe and arch support can reduce or eliminate foot pain," said Frerichs. "For summertime, look for a sandal with more support. The strappier the better, with one strap that goes across the back of your ankle. Without a back strap, toes overgrip the edge of the shoes, and this encourages foot strain and hammertoes.
A good rule of thumb is to use the 'bendy test' when selecting your sandal. If you can bend your shoe in half down the middle, don't buy it. It doesn't offer enough support."
---
Dr. Jill Frerichs is a foot and ankle surgeon at the Knoxville Hospital & Clinics. If you are experiencing persistent foot or ankle pain, contact Dr. Frerichs at (641) 842-1441.