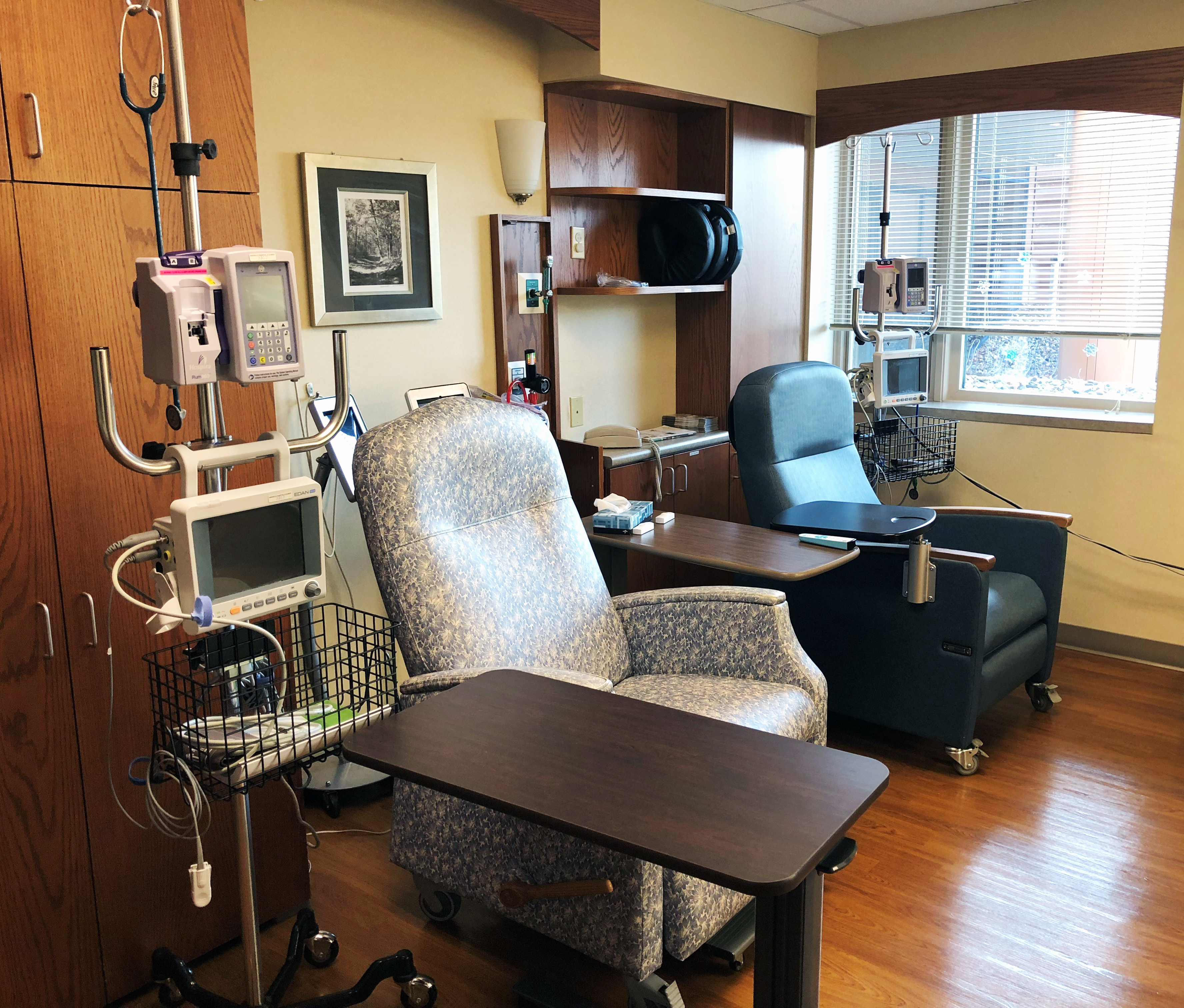 Knoxville Hospital & Clinics' Infusion Center provides outpatient infusion therapy by a staff of experienced registered nurses. Infusion therapy is used to treat acute as well as chronic diseases that require intravenous medications or injection. We offer a range of infusion therapies, including, but not limited to:
Antibiotic therapy and traditional IV medications
Fluid hydration therapy
Blood transfusions
Anti–rejection medication
Infusion Center Conveniences
We believe in delivering exceptional, patient-centered care, which includes making our patients as comfortable as possible during their visit. We offer:
Open infusion bays
Family waiting
Warm blankets
Pillows
Meals, during regular mealtimes
Beverages
You can enjoy your own music selection, read a book or magazine, or watch your favorite TV program.
Hours
The Infusion Center offers flexible scheduling Monday through Friday, 7 a.m.-3:30 p.m., with added availability on weekends as needed. This flexibility will allow you to maintain your normal routine with appointments at times convenient for you.
Scheduling
Your healthcare provider can order your therapy through our Infusion Center. Once the Infusion staff have been notified of your referral, we will call you and schedule your appointment.
For more information, please contact Sue Flander at 641-842-1510.