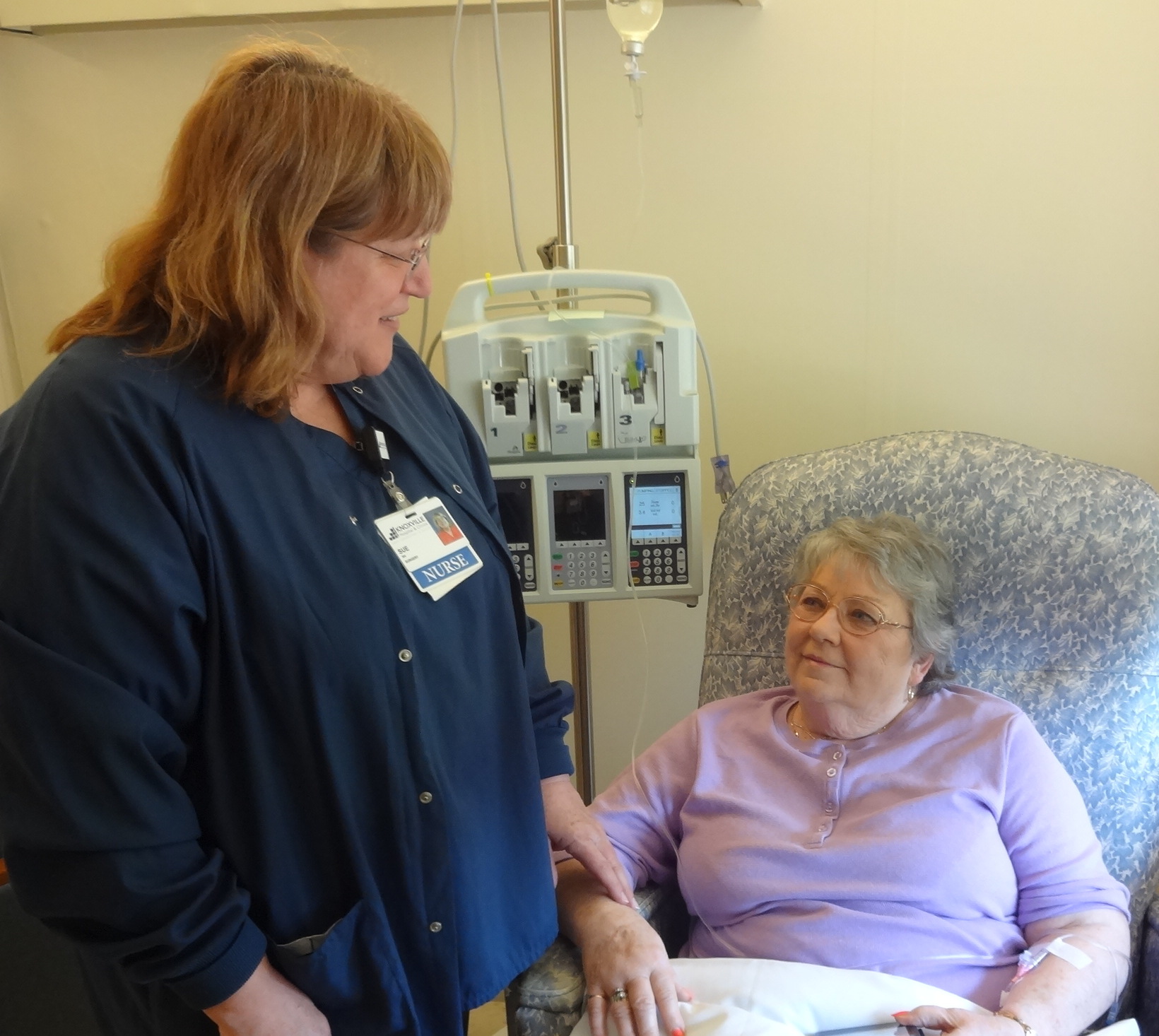 Knoxville Hospital & Clinics' (KHC) Infusion Center provides outpatient infusion therapy by a staff of experienced registered nurses for the convenience of patients who require frequent intravenous medications. The center provides a full range of outpatient infusions and injection services in a comfortable setting for patients who do not require hospitalization but need to receive treatments on a regular or infrequent basis.
We offer a range of infusion therapies, including but not limited to, the following:
Antibiotic therapy and traditional IV medications
Hydration therapy
Blood Transfusions
Anti–rejection medication
Your comfort is important to us, so we provide a private room, blankets, pillows and meals (during regularly scheduled hours) to keep you relaxed while undergoing infusion therapy at Knoxville Hospital & Clinics.
The Infusion Center offers flexible scheduling Monday through Friday, 7 a.m.-3:30 p.m., with added availability on weekends as needed. This flexibility will allow you to maintain your normal routine with appointments at times convenient for you.
Your healthcare provider can order your therapy through our Infusion Center. Once the Infusion staff have been notified of your referral, we will call you and schedule your appointment. For more information, please contact Sue Flander at KHC's Infusion Center at 641-842-1510.