Orthopaedics involves the treatment of your musculoskeletal system – your bones, joints, ligaments, tendons, and muscles.
At Knoxville Hospital & Clinics (KHC), we've built an exceptional orthopaedic program – unlike those found at other rural critical access hospitals or many other hospitals in the country. We're leading the way in advanced imaging technology to help us determine an accurate diagnosis; offer minimally invasive surgical techniques and arthroscopic procedures to help you recover faster; make rehabilitation, wellness and physical therapy an important part of your recovery and ongoing health; and are the first medical facility in central Iowa to offer NAVIO robotics-assisted partial knee replacement*.
KHC's highly trained orthopedics teams includes: board-certified orthopedic surgeons, nurses, physical therapists, occupational therapists, and clinical staff. Working in collaboration with you as the patient, each step of care and treatment is designed to meet your individual needs.
*For additional details about the robotics-assisted partial knee replacement procedure, visit www.knoxvilleortho.org.
Enjoy a listen to our radio commercials discussing the causes of knee pain and options for getting some relief. (Click on the triangular play button.)
Listen to our radio commercial to learn about "Knoxville Ortho," KHC's comprehensive orthopaedic program. Knoxville is the place where you can find all of your medical services under one roof – surgery, imaging, physical therapy, primary care, laboratory, hospital and more.
---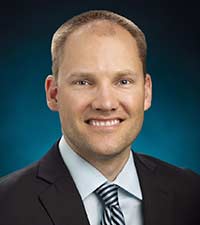 Todd Peterson, DO
Dr. Peterson is employed by Capital Orthopaedics and Sports Medicine and specializes in joint replacements, sports medicine, and orthopaedic trauma. He is trained in multiple approaches to the hip, including Anterior Approach Total Hip Arthroplasty. He also is trained in robotic and knee replacement. He received his undergraduate degree from Bethel University and his medical degree from Des Moines University. He completed his residency at Michigan State University's St. John Providence Health, where he became chief resident. He completed his Fellowship in Adult Reconstruction at Southern Illinois University, Springfield, IL.
To make an appointment to see Dr. Peterson at the KHC, please call (641) 842-1441.
---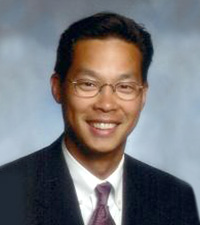 Ian Lin, MD
Dr. Lin is employed by Des Moines Orthopaedic Surgeons and specializes in general orthopedics with special interests in joint replacement, arthroscopy and sports medicine, and trauma care. He received his undergraduate degree from Grinnell College and medical degree from the University of Iowa Medical School. He completed his orthopedic residency at Carolinas Medical Center. He is board certified by the American Board of Orthopedic Surgery, is a fellow with the American Academy of Orthopedic Surgeons, and a member of the America & Iowa Podiatric Medical Societies.
To make an appointment to see Dr. Lin at the KHC, please call (515) 299-6361.