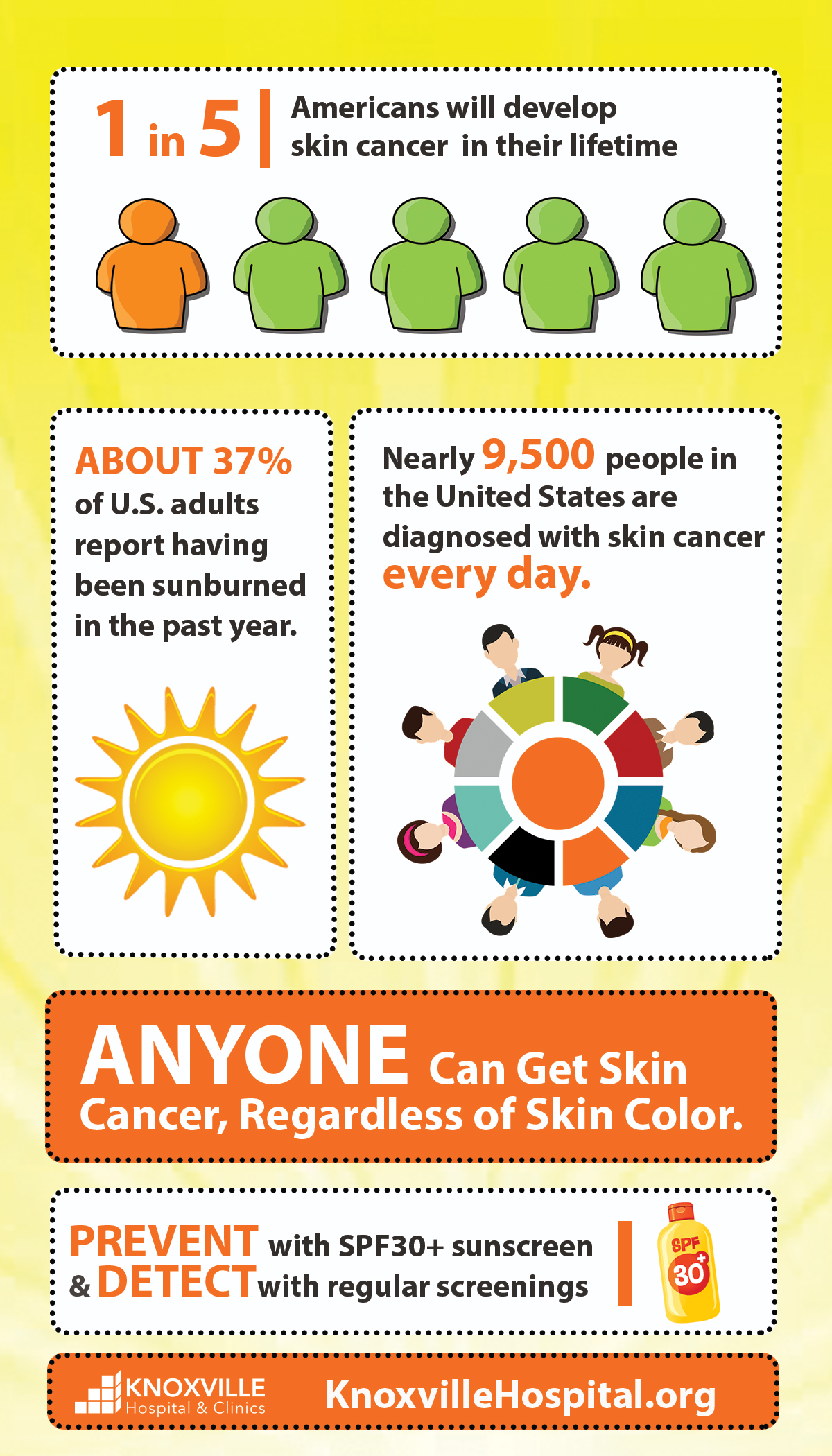 Exposure to sun causes most of the wrinkles and age spots on our faces, and it can lead to much more serious consequences, including skin cancer. Fortunately, when detected and treated early, skin cancer can usually be cured.
Skin cancer is the most common type of cancer in the United States.  There are more new cases of skin cancer than the combined incidence of breast, prostate, lung, and colon cancer. The most dangerous kind of skin cancer is called melanoma.
Skin cancer can affect anyone, regardless of skin color, gender, or age. In fact, one in five Americans will develop skin cancer in their lifetime.
UV Radiation
Ultraviolet (UV) radiation from the sun is the main cause of skin cancer. About 86 percent of melanomas and 90 percent of nonmelanoma skin cancers are associated with exposure to the sun's UV rays. That's why embracing proper sun protection is critical year-round. You'll reduce your skin cancer risk and help prevent wrinkles, leathery skin, and brown spots.
Prevention, Early Detection
These facts may be alarming, but because skin cancer is mainly a behavioral disease, it is highly preventable. Stay sun-safe using a sunscreen with SPF of 30 or higher; and take other precautions to prevent burning.
Examine your skin head-to-toe every month and see your physician every year for a professional skin exam.