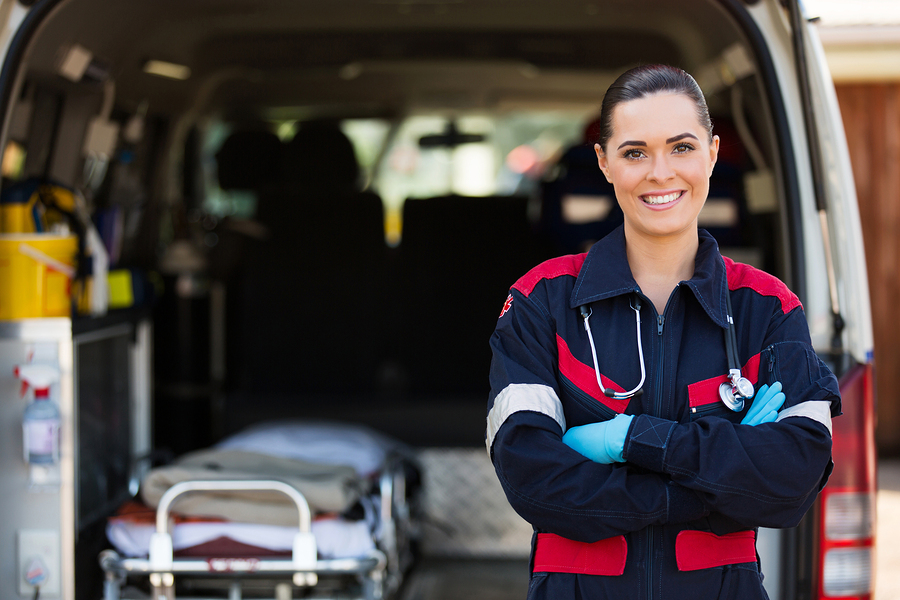 The Knoxville Hospital & Clinics is dedicated providing an exceptional healthcare experience. Putting their patients first means delivering safe, high quality care, in an environment of trust and satisfaction.
Knoxville Hospital & Clinics commitment to better serving their patients began in the fall of 2014 with a $15 million investment to upgrade their Knoxville facility. As part of that initiative, the inpatient hospital rooms and Surgery and Emergency departments were enlarged and modernized. A new primary care clinic and physical therapy gym were also constructed.
Renovating the Knoxville complex was only the first step; there is so much more that can be done to enhance services and the patient experience.
The Knoxville Hospital & Clinics Foundation is raising funds to support four new major initiatives.
Emergency Department: Ambulance Bay, Helipad and Patient Care Areas
Enhanced Orthopedic Program
3D Mammography
Pleasantville Clinic: Renovation and Expansion
---
Emergency Department, Ambulance Bay, Helipad, and Patient Care Areas
KHC's Emergency Department receives more than 7,000 visits per year; approximately 800 of those visits involves a patient arriving by ambulance. The department has three critical capital investment needs.
The Emergency Department's ambulance bay was constructed in the early 1980s. Today's ambulance vehicles are much larger and they do not fit inside the ambulance bay. The result…many patients are unloaded from and loaded into ambulances in the outdoors, exposing rescue personnel, emergency department workers, and patients to the elements. Thus, construction of a new ambulance garage is critically needed to accommodate modern ambulances.
Since the hospital was built, helicopters have also gotten larger and construction designs of helipads have been substantially revised to enhance safety. The hospital's helipad must be relocated and reconstructed to bring it up to current standards.
Within the Emergency Department itself, there is a need to: increase the number of private exam rooms (including space designated to meet the specific needs of behavioral health patients); improve the location of the patient waiting areas and efficiency of patient flow, comfort and privacy; and establish a more appropriately designed space for care related to hazardous material exposure and sexual assault.
---
Enhanced Orthopedic Program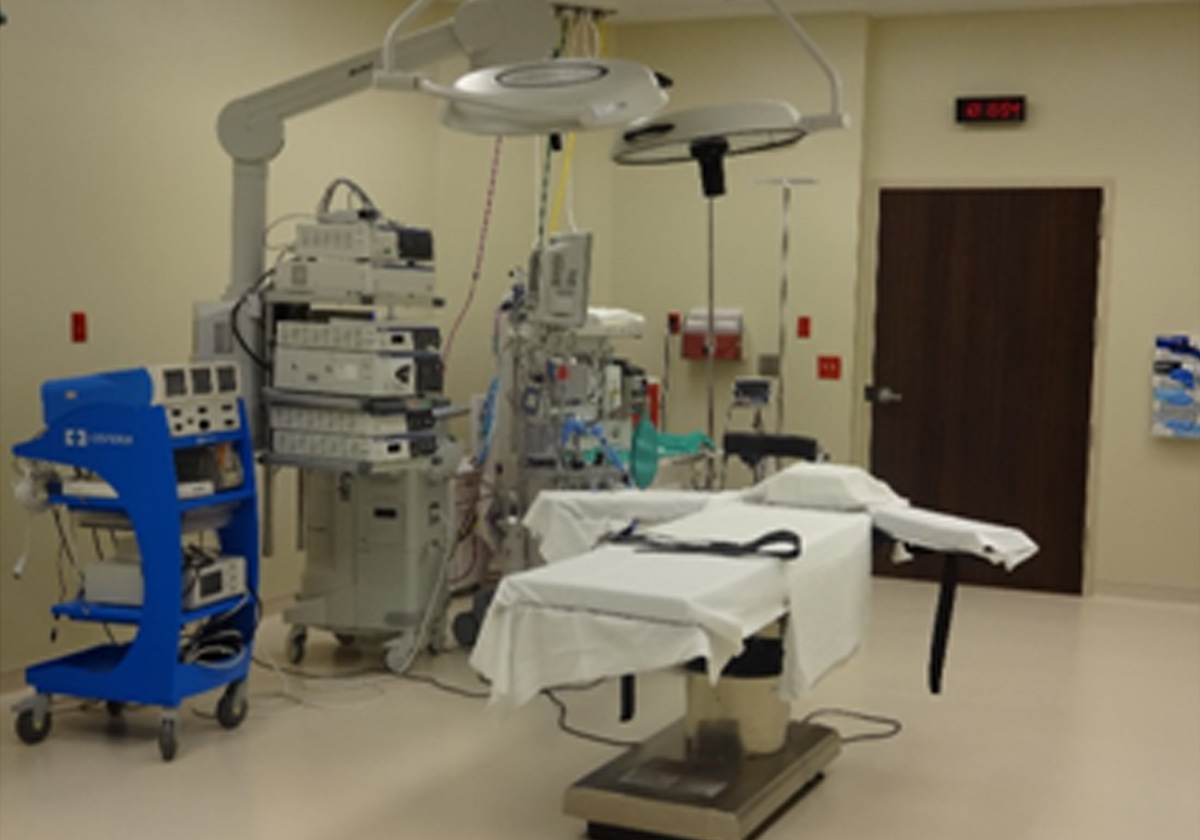 KHC has uniquely positioned itself in Iowa as a leader in orthopedic care and entered the innovative world of robotic-assisted surgery. KHC is the only medical facility in Iowa with a surgeon certified in the use of the NAVIO robotics surgical system to perform both partial and total knee replacements. As such, KHC has become a healthcare destination for persons seeking this and other types of orthopedic care.
The success of KHC's orthopedic and general surgical programs has generated a demand for additional surgical suites. It is KHC's vision to add and expand existing surgical suites.
---
3D Mammography
About 1 in 8 women (about 12%) in the United States will develop invasive breast cancer over the course of her lifetime. Every year breast cancer that has spread from the breast to other parts of the body ("late stage" or "metastatic" breast cancer) kills about 40,000 women.
KHC's vision is to provide digital breast tomosynthesis (tomo) services, also known as 3D mammography.
3D mammography is a revolutionary screening and diagnostic breast imaging tool that improves the early detection of breast cancer. During the 3D part of the exam, an x-ray arm sweeps over the breast, taking multiple images in seconds. Images are displayed as a series of thin slices that can be viewed by radiologists as individual images or in a dynamic interactive animation.
Two of the top benefits of 3D mammography are improving the early detection of breast cancer and providing peace of mind due to greater clarity and accuracy. This increased accuracy reduces the number of call-backs (by as much as 30%), sparing women the anxiety, inconvenience and expense of coming back for further imaging.
---
Pleasantville Clinic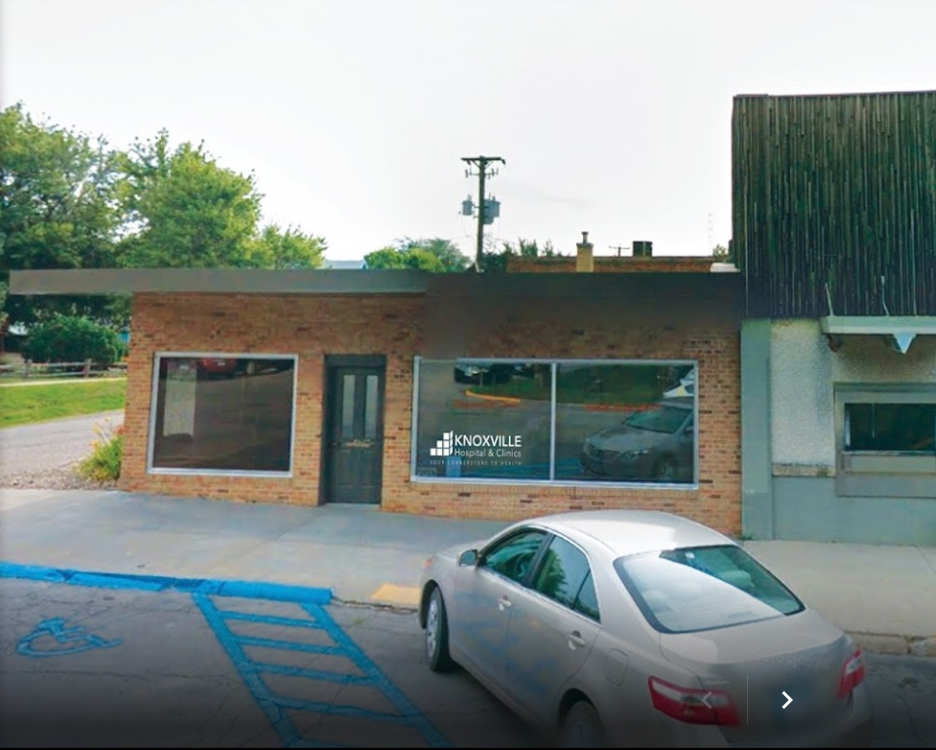 In April of 2005, Knoxville Area Community Hospital & Clinic purchased the Pleasantville Clinic located in Pleasantville, Iowa. While the building has been functional, it lacks the features of a modern healthcare clinic, and has insufficient space to expand services or add healthcare providers. In addition, the facility is in dire need of aesthetic upgrades.
On March 2, 2017, the Knoxville Hospital & Clinics announced that Peoples Bank had generously agreed to donate their Pleasantville branch building at 102 N. Washington St. to the Knoxville Hospital & Clinics. The bank building is connected to and lies adjacent to the Pleasantville Clinic.
The former bank building has provided the Knoxville Hospital & Clinics with an opportunity to expand its Pleasantville Clinic and offer some of the acquired building space for lease. The expanded clinic site will accommodate increased patient volumes, expanded clinical services, and additional space to provide care for patients in a healing, comfortable, and more private environment.
KHC is seeking capital improvement funds to support this major investment in the Pleasantville community, which is aimed at enhancing and modernizing access to critical healthcare services for the area.
Watch for more information on this exciting project!
---
Make a donation 
All donations, large and small are appreciated and can be designated to any of these initiatives. Make an online donation or call (641) 842-1418 to discuss how you or your business can help.