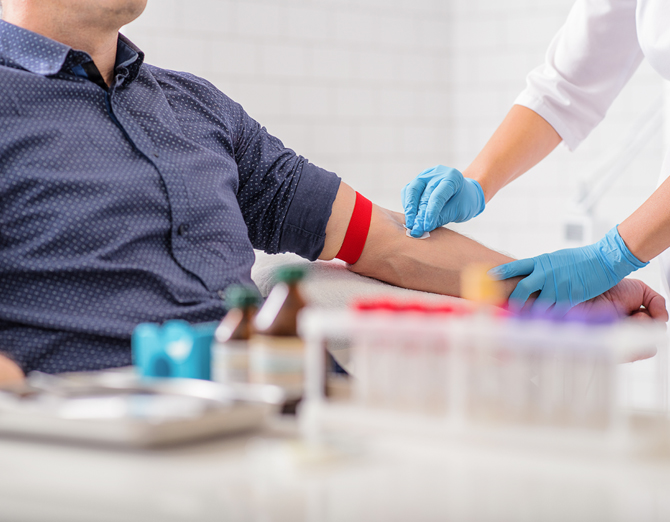 The Laboratory Department at Knoxville Hospital & Clinics (KHC) provides emergency, inpatient, and outpatient testing services 24 hours a day, seven days a week. The full service laboratory provides a wide range of diagnostic tests that our providers rely on to help their patients maintain health and wellness along with providing support through cardiac concerns, kidney function, diabetes and thyroid disorders, along with hundreds of medical conditions. Many of these services are also offered for our satellite clinics in Melcher-Dallas, Pella and Pleasantville.
The laboratory's team of highly qualified technologists, technicians, and phlebotomists use state of the art equipment to collect and perform complicated assays on blood and other body fluids/samples to help provide a complete picture of our patient's health. Our laboratory staff is committed to personally meeting the needs of our patients and to provide accurate quality testing and results in a timely manner.
Our laboratory is CLIA certified and Medicare approved. We use support services through Mercy Clinical Labs and the Iowa Pathology Group of Des Moines, Iowa for referral testing and anatomic pathology and cytology services.
Services offered by the Laboratory include:
Emergency and inpatient care
Convenient outpatient testing
Nursing home/care center services
Community wellness
DOT drug collection and alcohol testing
Blood transfusion services
For questions relating to Laboratory services, please call 641-842-1459.