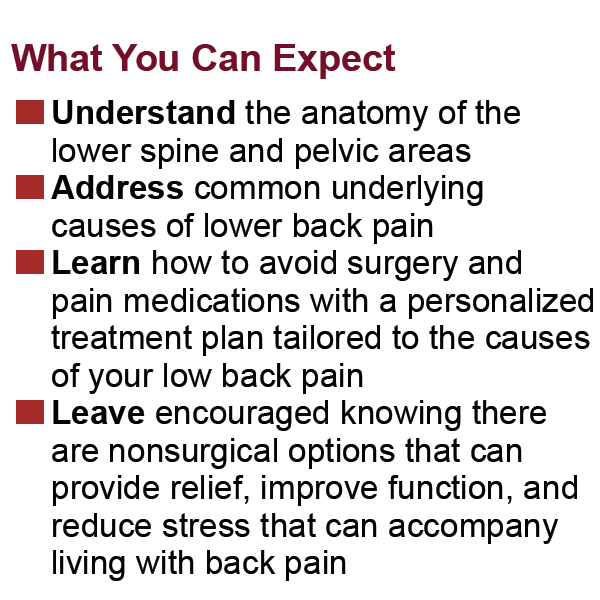 This workshop is brought to you by 21st Century Rehab and Knoxville Hospital & Clinics. Speaker will be Dr. Justin Plum.
This workshop may be especially beneficial for anyone dealing with chronic low back pain, occasional flare-ups, or sciatica.
To reserve your seat, click on the "Sign Up Now" button near the top of this page.
Light refreshments will be served.
---
Workshops, classes, and support groups offered by Knoxville Hospital & Clinics are for educational purposes and are not a substitute for professional medical advice, care, treatment or evaluation; nor should the information be used in diagnosing a health condition. You are encouraged to consult your healthcare provider if you or a family member has or suspect you have a medical problem.