Knoxville Hospital & Clinics' (KHC) audiology and hearing aid services are provided by Dr. Dean Kayser of the Kayser Hearing Aid and Audiology Center and Woodard Hearing Centers.
KHC provides complete hearing care services to meet your individual hearing needs. We may refer you for medical treatment, if indicated; or recommend hearing aids or other listening devices.
Services include: diagnostic hearing evaluation; hearing aid evaluation and selection; hearing aid dispensing and fitting; follow-up care; hearing aid repairs; custom ear molds; diagnostic audiologic evaluations.
Diagnostic audiologic evaluations are typically covered by insurance with little or no out-of-pocket expense to you. Ask and we can check your benefits for you.
---
LOCATION
The specialty clinics for the Kayser Hearing Aid and Audiology Center and Woodard Hearing Centers are located at:
KHC Medical Specialty Clinic
1008 Bell Ave., Suite 105
Knoxville, IA 50138
---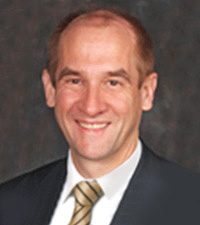 Dean Kayser, AuD, FAAA
Dr. Kayser is employed by Kayser Hearing Aid and Audiology Centers. He has decades of experience in the hearing field and holds a doctorate in audiology. He is also a Fellow of the American Academy of Audiology.
To make an appointment to see Dr. Kayser at the KHC, please call (515) 264-8416.
---
Woodard Hearing Centers

Your hearing is not something we take lightly and we believe a high level of expertise, experience and service is something you should expect when you visit one of Woodard Hearing Centers' central-Iowa locations. We understand the impact hearing loss can have on your life and our Doctors of Audiology are here to help you along that journey back to hearing your best. Woodard Hearing Centers has several Doctors of Audiology and Hearing Aid Specialists on staff, all of whom are board licensed and active in industry associations.
To make an appointment with the Woodard Hearing Center, please call (515) 276-6122.