.
Cataracts and Cataract Surgery
When a person has a cataract, the normally clear lens of the eye is clouded, making vision appear as though they are looking through a foggy window. Although slow to develop, this can make it difficult to complete normal, everyday tasks, such as seeing someone's facial expressions, reading, or driving a vehicle.
Once the cataracts worsen, cataract surgery may be necessary to correct the problem. This is where top cataract surgeons come into play.
A cataract surgery is a procedure that removes the clouded lens of the eye and replaces it with an artificial lens. This surgery is typically a safe, effective treatment for progressed cataracts.
Cataract surgeon
Dr. Steven Johnson is a visiting specialist and surgeon with the Wolfe Eye Clinic. He sees cataract patients at the Knoxville Clinic and performs several outpatient cataract surgeries at the Knoxville Surgery Department on a monthly basis.  See his monthly schedule.
---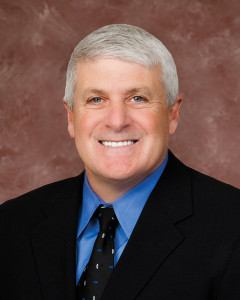 Steven C. Johnson, MD
Dr. Johnson is a physician partner at Wolfe Eye Clinic. He received his medical degree from the University of Iowa. He completed an ophthalmology residency at the University of California, San Diego, where he was chief resident. He also completed a corneal and anterior segment surgery fellowship at the University of Connecticut.
During the course of his fellowship in the late 1980s, Dr. Johnson worked on one of the first excimer laser prototypes in the United States. He was a principal clinical investigator on the Technolas Excimer Laser and studies of the LASIK and PRK procedure. Dr. Johnson has written a textbook chapter on the excimer laser and astigmatism. Dr. Johnson is board-certified and is a member of the International Society of Refractive Surgeons.
Dr. Johnson is a fellowship trained corneal and refractive surgery subspecialist, also treating general ophthalmology, including treatment of cataracts, glaucoma and other ocular disorders. He performs corneal disease evaluations and treatment, and cataract evaluations and treatment.
To make an appointment to see Dr. Johnson at the KHC, please call 515-223-8685.
The Wolfe Eye Clinic's specialty clinic is located at:
KHC Medical Specialty Clinic
1008 Bell Ave., Suite 105
Knoxville, IA 50138