Physical Medicine & Rehabilitation physicians, also known as physiatrists, treat a wide variety of medical conditions affecting the brain, spinal cord, nerves, bones, joints, ligaments, muscles, and tendons. Knoxville Hospital & Clinics' (KHC) physiatrist is Dr. Jeffrey Pederson. He evaluates and treats injuries, illnesses, and disability, and is an expert in designing comprehensive, patient-centered treatment plans. He uses cutting-edge, as well as time-tested, treatments to maximize function and quality of life.
Dr. Pederson works collaboratively with neurologists, orthopedists, neurosurgeons, physical therapists, occupational therapists, and speech therapists, and primary care providers to look at the "big picture" of improving function, and often create a medical home for complicated patients. Dr. Pederson's services address caregiving, mobility, activities of daily living like dressing, bathing and eating, educational and vocational, and lifespan issues.
He prescribes medications for muscle and nerve problems, attention and memory issues, behavior, sleep, pain, bowel and bladder concerns, respiratory or gastrointestinal issues, and many other medical problems, just like other physicians.
Dr. Pederson prescribes braces/splints to improve arm or leg position or function, and prosthetics for limb loss. He also prescribes equipment such as wheelchairs, standers, walkers, bath benches, lifts, etc. that enable caregivers and patients to move or be cared for more safely.
---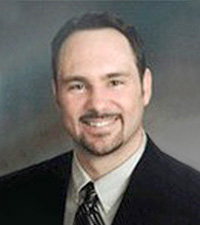 Jeffrey Pederson, DO
Dr. Pederson is employed by Mercy Medical Center and specializes in spine care. He received his medical degree from Des Moines University. He completed residency at Ingham County Hospital and Michigan State University. He is certified in Physical Medicine and Rehabilitation by the American Board of Physical Medicine & Rehabilitation.
To make an appointment to see Dr. Pederson at the KHC, please call (515) 358-7562.