While suicide prevention is important to address year-round, Suicide Prevention Awareness Month provides a dedicated time to come together with collective passion and strength around a difficult topic. The truth is, we can all benefit from honest conversations about mental health conditions and suicide, because just one conversation can change a life.
Suicide is the 10th leading cause of death among adults in the U.S. and 2nd leading cause of death among people aged 10-24. The suicide rate in Marion county is nearly double the Iowa rural norm.
Suicidal thoughts can affect anyone regardless of age, gender or background. Suicidal thoughts, although common, should not be considered normal and often indicate more serious issues.
Know the Warning Signs
Threats or comments about killing themselves, also known as suicidal ideation, can begin with seemingly harmless thoughts like "I wish I wasn't here" but can become more overt and dangerous
Increased alcohol and drug use
Aggressive behavior
Social withdrawal from friends, family and the community
Dramatic mood swings, suddenly changing from very sad to very calm or happy
Acting anxious or agitated
Talking, writing or thinking about death
Impulsive or reckless behavior
Making a plan or looking for a way to kill themselves, such as searching online, stockpiling pills, or buying a gun
Talking about great guilt or shame
Talking about feeling trapped or feeling that there are no solutions
Putting affairs in order, making a will
We Can All Take Action
Suicide is not inevitable for anyone. By starting the conversation, providing support, and directing help to those who need it, we can prevent suicides and save lives.
If you think your friend or family member will hurt herself/himself or someone else, call 911 immediately.
Here are some action steps you can take.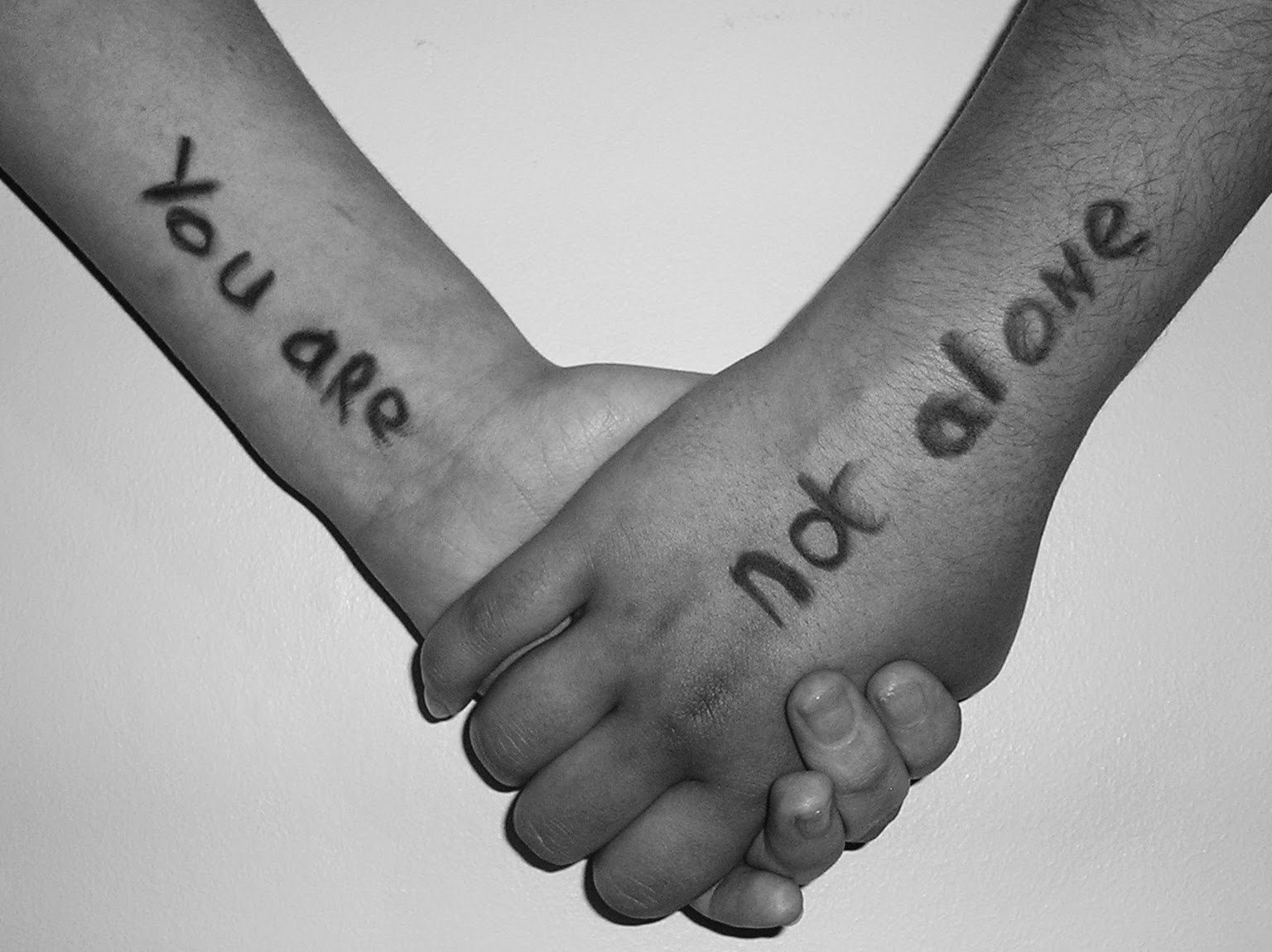 Learn the warning signs.
Listen and then listen some more. If you think a person might be considering self-harm, ask them. And listen to what they say and don't say.
Show compassion. People who attempt suicide, the survivors of suicide and their loved ones, and those who have experienced the death of a loved one to suicide are in great need of compassion. There is absolutely no place for judgement or blame.
Add one more. People who are high risk for suicide often will isolate themselves. Reach out to people who you know are struggling. Add one more chair to the dinner table and invite them to join you. Be persistent in your efforts to connect.
Ask. "Are you thinking about killing yourself?" It's not an easy question, but studies show that asking at-risk individuals if they are suicidal can help them be more open and may reduce suicidal thoughts. Don't argue, threaten or raise your voice. Don't debate whether suicide is right or wrong
Keep them safe. Reduce an at-risk person's access to highly lethal items (guns, knives or stockpiled pills) and places. While this is not always easy, asking if the at-risk person has a plan and removing or disabling the lethal means can make a difference.
Help them connect with the hotline or a trusted individual like a family member or friend. If you don't know what to do, call the National Suicide Prevention Lifeline: 1-800-273-TALK (8255). They have trained counselors available 24/7 to speak with either you or your loved one. All calls are confidential.
Crisis Resources
If you or someone you know is in an emergency, call 911 immediately.
If you are in crisis or are experiencing difficult or suicidal thoughts, call the National Suicide Hotline at 1-800-273 TALK (8255)
If you're uncomfortable talking on the phone, you can also text NAMI to 741-741 to be connected to a free, trained crisis counselor on the Crisis Text Line.
Contributing sources: National Alliance on Mental Illness, Centers for Disease Control, and the National Institute for Mental Health
The information on this blog is provided for general information purposes and is not a substitute for professional medical advice, care, treatment or evaluation; nor should it be used in diagnosing a health condition. You are encouraged to consult your health care provider if you or a family member has or suspect you have a medical problem.