Osteoarthritis knee pain can be frustrating; however, ignoring it will not make it go away. The pain affects everyone differently, but there are some classic signs and indicators for when it's time to take action.
In knees with osteoarthritis, the cartilage protecting the ends of the bones gradually deteriorates, joint fluid loses its shock-absorbing qualities, and bones may begin to rub against each other – all of which may cause the pain you're feeling.
Patients often say they experience multiple symptoms among those listed here. What about you?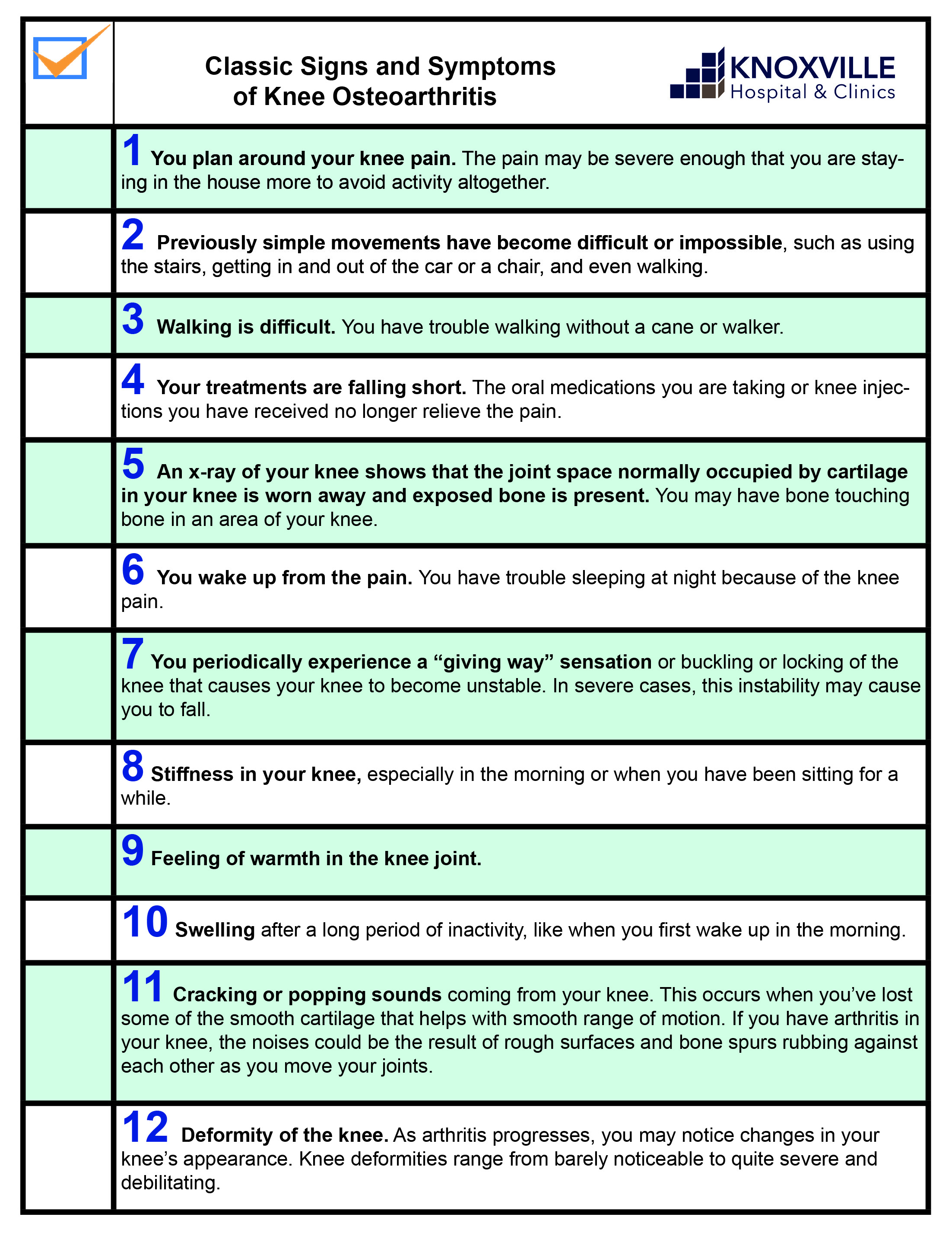 Time to see a doctor
Only you know how much pain you're in. Give your doctor a clear description of the pain and let him know that you're ready to discuss other treatment options. It may help to print this page and take it with you to your doctor to explain your symptoms.
It takes an experienced and skilled orthopaedic surgeon, like Dr. Todd Peterson of the Knoxville Hospital & Clinics and Capital Orthopaedics, to determine whether your pain is related to knee osteoarthritis; and if partial or total knee replacement is appropriate for you.
It's all about finding the relief you deserve.
For more information about treatment of knee pain and an upcoming educational seminar, visit knoxvilleOrtho.org.