Iowa Department of Public Health recommends all Iowans over age 6 months receive flu vaccine.
According to data from the Centers for Disease Control and Prevention, flu cases this year have doubled those from last year, validating experts' fears that this season could be particularly bad. The number of Americans who have contracted the illness is likely even greater, since most people don't go to the doctor and get tested.
No vaccine is 100 percent effective; last year's effectiveness rate was approximately 40 percent. It's still too early to tell how effective the vaccine will be this year, but there are many reasons to get a flu vaccination.
It is the best way to prevent flu illness and serious flu complications, including those that can result in hospitalization.
Even with vaccine effectiveness in the range of 30 to 60 percent, flu vaccination prevents millions of illnesses and tens of thousands of flu-related hospitalizations each year.
A 2017 study published in Pediatrics shows that flu vaccination can significantly reduce a child's risk of dying from influenza.
It's very important to also take personal protective actions. Remember the Three Cs.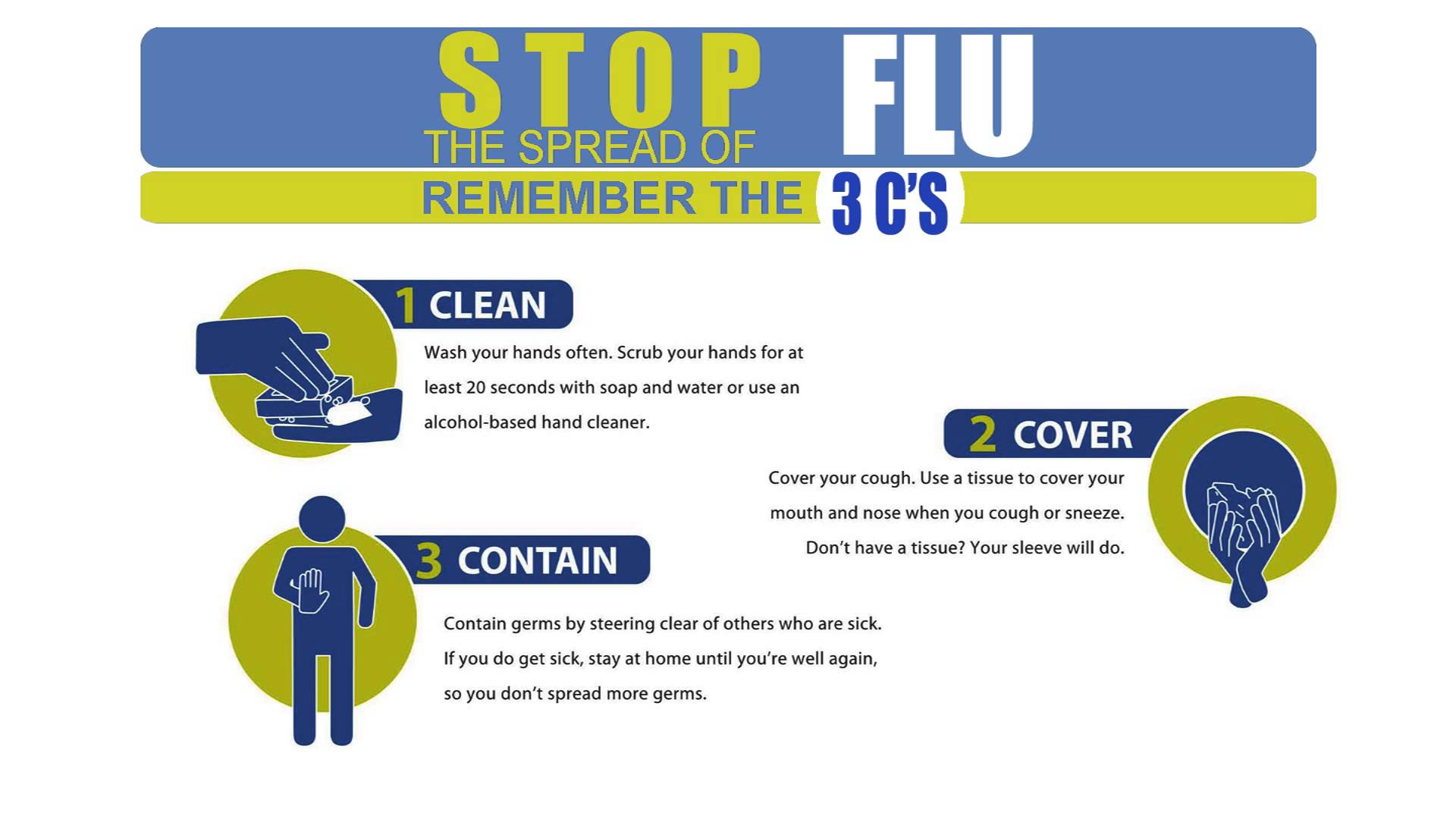 Antiviral drugs prescribed by a doctor are a second line of defense to treat flu illness.
Contact your health care provider right away if you or your child shows symptoms of flu, since antivirals work best if given within 48 hours of symptom onset.
Symptoms include fever, headache, tiredness, cough, sore throat, nasal congestion, and body aches.
The flu typically lasts two to seven days.
The flu comes on suddenly and may cause severe illness or even death.
It takes about 2 weeks after vaccination for antibodies to develop in the body to protect against the flu.
---
Contributor: Barb Anderson MT AAB, Patient Care Manager, Infection Prevention, Knoxville Hospital and Clinics
The information on this blog is provided for general information purposes and is not a substitute for professional medical advice, care, treatment or evaluation; nor should it be used in diagnosing a health condition. You are encouraged to consult your health care provider if you or a family member has or suspect you have a medical problem.