It's a Meaningful Place to Work
Knoxville Hospital & Clinics (KHC) is a private, nonprofit organization founded by and for the people of our "community." Everything we do is focused on the people we serve and improving the health of our community – whether you're from Attica, Bussey, Columbia, Flagler, Hamilton, Harvey, Knoxville, Marysville, Melcher-Dallas, Otley, Pella, Pershing, Pleasantville, Tracy or elsewhere in or outside of Marion County – we strive to offer you a top choice for medical care.
Since our hospital was founded in 1935, we have made it our mission to improve the lives of those around us, and make sure our communities remain strong, vibrant and healthy. As a charitable organization, we support and promote community health through: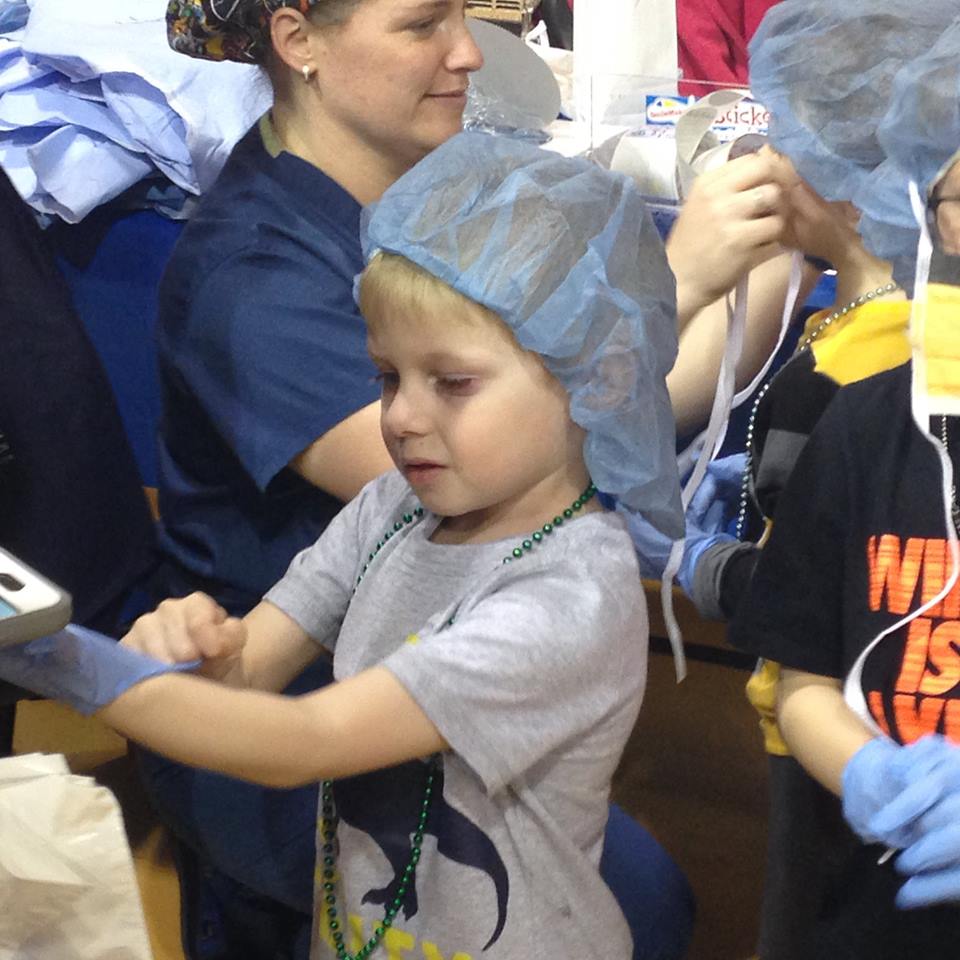 Financial assistance or charity care for qualifying patients who can't afford to pay for medical care on their own. This helps people get the care they need, when they need it, without having to worry about how to come up with the money first.
Provision of medical staff at the community health clinic so uninsured and low-income patients with chronic illnesses can get preventive care and avoid the emergency room.
Community health improvement activities (e.g., health fairs, June Jog, blood drive, and free skin cancer screenings and sports physicals).
Cash and in-kind contributions to community groups (e.g., Coaches vs. Cancer, Special Olympics, Dollars for Scholars).
Support for community building activities (e.g., youth sports clubs, after proms, park equipment, community theater)
7 Other Reasons People Love to Work at KHC

Impact. People who work in nonprofit organizations want to work somewhere that is not only intellectually satisfying, but emotionally satisfying. People who work at KHC enjoy their day to day functional work, but also derive meaning from the big picture impact that the organization is making.
It's a place to experiment with new ways of doing things. If you want to pitch a new idea or project, or perform more efficiently, KHC is the place to do it.
You're not just a small cog in a giant machine. If you're a person who enjoys responsibility, and you want to push yourself to achieve in your day-to-day work, then work at KHC and push yourself.
Diversity of opportunity. KHC offers many ways to utilize your talents. From working in different departments to participating in community events.
The universe is smaller. Employees at large for-profit corporations rarely get to interact with the top brass, either to show their stuff, learn from the best, or simply get reinvigorated on a regular basis. Not so at KHC. Our employees can take advantage of the smaller internal community.
Work with changemakers. You will love that your co-workers are passionate, talented and motivated people, just like you. We are working together to improve the state we live in and help others.
Great people. Because KHC employees are working toward a cause, most are passionate about the work they are doing and therefore, work incredibly hard to achieve the organization's mission. People who work at KHC care about their colleagues, work to foster positive work environments, and push their colleagues to think about things in new ways.
Life's too short to not love your job!  What are you waiting for? Apply Today.