Walking with patients every step of life's journey
Knoxville Hospital & Clinics provides patients with a skilled oncology team who specializes in caring for patients with cancer. Our team provides the most advanced medical expertise and technologies in an environment that focuses on humanity, compassion, and exceptional health care.
KHC's Cancer Program
KHC offers a comprehensive cancer program from early detection to treatment to surgery and more. Our team takes the time to explain the diagnosis and stage of cancer as well as the treatment options, all while delivering compassionate care.
Chemotherapy & Infusion Center: Our center is staffed by registered nurses who have specialized training in administering chemotherapy and other infusion treatments.
Testing/Treatments
Pre-medications (e.g., anti-nausea, anti-inflammatory)
Chemotherapy medications
IV antibiotic therapy
IV immune globulin
Hydration therapy
Anti-rejection medication
Transfusion of blood products
Procuring specimens for lab testing
Surgery
Surgery-related services include:
Surgical cancer tumor/cells removal
Reconstructive/plastic surgery
Pain management injection therapy
Post-surgical hospital care
Ancillary Services and Support
Nutritional counseling and support
Financial Assistance Program counseling
Case management
Hospice (hospitalized end-of-life care)
Physical/occupational therapy (Lymphedema treatment)
Wound care (post-surgical/radiation-related care)
Interpreter services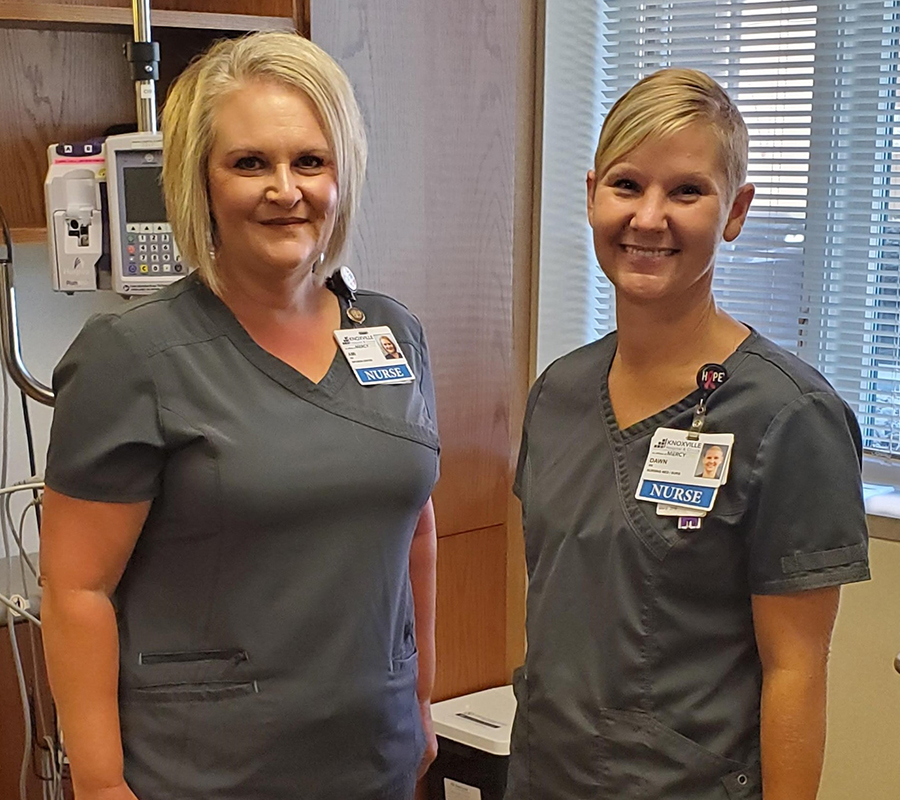 Abdelaziz ElHaddad
Dr. Abdelaziz ElHaddad specializes in oncology and hematology and sees patients in Knoxville. Dr. ElHaddad is affiliated with Medical Oncology and Hematology Associates.
To schedule an appointment to see Dr. ElHaddad in Knoxville, please call 641-842-1555.