Outpatient wound treatment
The Wound Care team at Knoxville Hospital & Clinics provides specialized outpatient treatment for acute wounds or wounds that have not healed for three weeks or longer. Our team possesses the qualifications to deliver the highest standard in wound care to patients and is committed to providing you with comprehensive care. We understand the discomfort and inconvenience wounds cause you every day, and we want to help you feel better and get back to your daily routine.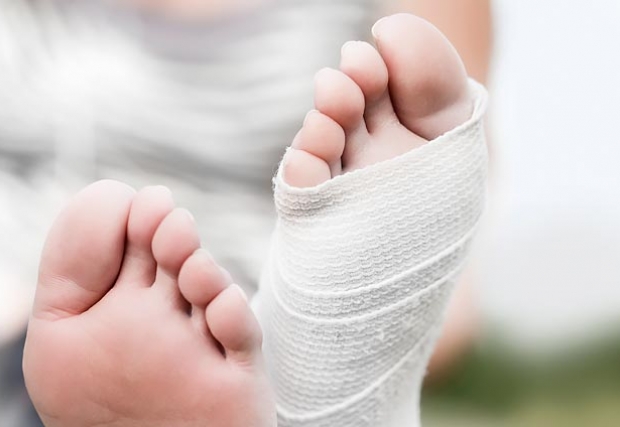 Common conditions we treat:
Sores or bruises that develop on arms and legs due to inadequate blood flow
Skin ulcers usually caused by inadequate blood flow or nerve problems often associated with diabetes
Skin ulcers or sores that develop from other health complications and have not healed within 3 weeks
Tears in the skin
Wounds caused by surgical incisions that do not heal properly
Ostomy care – pre and post-surgery
Traumatic wounds
Infected wounds
Surgical wounds
Pressure ulcers
Lower leg swelling
Foot care
What to expect
At your first visit, your provider will gather information about your wound and your current health status. We thoroughly assess the wound and you may undergo tests to diagnose the cause of your wounds. A treatment plan will be developed and as your treatment progresses, your provider will continue to assess your wounds and adjust your plan of care, as needed. Treatment plans often include 2-3 visits per week. We teach you the cause of your wound, how to care for your wound, and how to recognize early warning signs of complications.
Working with your primary care provider
Throughout your treatment, we work closely with your primary care provider. After your initial visit, your primary care provider will receive a report outlining your diagnosis and planned treatment. Your provider will send periodic reports to your primary care provider to ensure he or she is continually aware of your progress.
Meet your Wound Care team
Our Wound Care team consisting of Lori Mallory, WOCN, and Tara Martin, RN, are dedicated to providing specialized outpatient treatment for all of your wound care needs.
If you have a slow-healing wound, wound concerns, or issues with incontinence that need attention, you may schedule an appointment or ask your primary care doctor to setup a visit. If you have questions about your wound, please call our staff to determine if an appointment is appropriate. Before your first visit, we recommend that you review your insurance benefits or contact your insurance provider to determine if you need to pre-certify for treatment.
To heal properly, wounds need frequent attention. Even if your primary doctor is not in Knoxville, you can schedule appointments with our Wound Care Program.
Make appointments with the Wound Care Program by calling (641) 842-7211.