Kate M. Ripperger, ARNP - Acute Care
Kate Ripperger, ARNP, is an advanced registered nurse practitioner and provides Acute Care services at Knoxville. As an Acute Care provider, Kate provides care for individuals who are experiencing cold and flu symptoms; minor burns, cuts or rashes; ear, sinus, or urinary tract infection; sprains or strains; pink eye; vomiting and diarrhea; and other acute ailments.
Kate has an extensive nursing background having served in emergency and surgery departments in Texas and Iowa. She is a member of the Emergency Nurse Association, whose mission is to advocate for patient safety and excellence in emergency nursing practice.
Kate is a Knoxville native. She graduated from Knoxville High School and lives in Knoxville with her daughter.
To schedule an appointment to see Kate, call (641) 842-7004.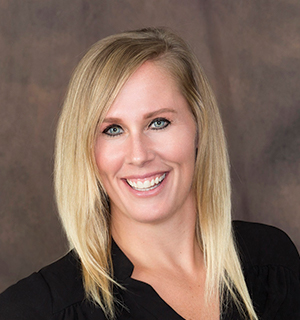 Get To Know Kate Ripperget, ARNP
Master's Degree: Graceland University, Kansas City, Missouri, Nursing, 2018 (ARNP)
Undergraduate Degree: Mount Mercy College, Bachelor of Science Degree in Nursing, 2007
Certifications & Licensure: IA State License, Nurse practitioner
Specialties/Subspecialties: Nursing (Nurse Practitioner)
Association Affiliations: Emergency Nurse Association