Contact Information
1202 West Howard Street
Knoxville, Iowa 50138
Phone: 641-842-7211
Hours:
Monday – Friday: 7 a.m. to 7 p.m. (includes extended Acute Care hours; main clinic closes at 5 p.m.); First Acute Care appointment is at 7:20 a.m.
Saturday: 8 a.m. to 2 p.m.; First Acute Care appointment is at 8:20 a.m.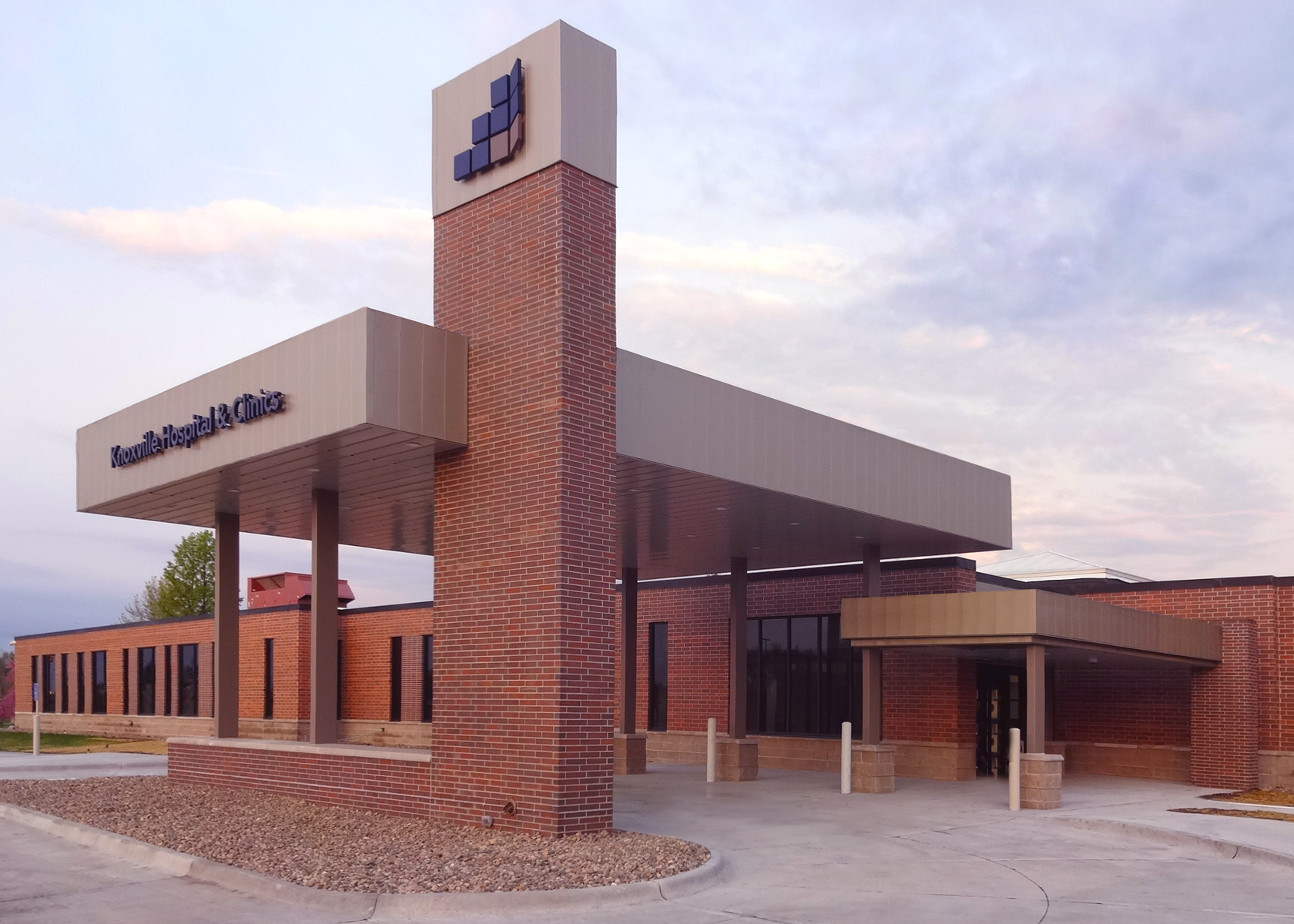 When you become a patient at Knoxville Hospital & Clinics, you and your family enter a partnership with us. You have personal knowledge; the expertise and experience of knowing your own body and individuality. We have the medical expertise; the ability to use education, science and technology to improve your health. Together we become members of the same health care team – a team completely focused on your healing and restoring your quality of life through respect and compassionate care.
Your health care team at Knoxville Hospital & Clinics consists of the provider, nurse, and scheduler. Once established, patients can call their care team scheduler directly to ask questions, schedule or cancel appointments, or leave a confidential message on their secured line.
Care Teams at Knoxville Hospital & Clinics
| | |
| --- | --- |
| Dr. Hoehns, Dr. Hoque, Jennifer Coxe, Kate Ripperger | (641) 842-7004 |
| Dr. McKeever, Dr. Remington | (641) 842-7005 |
| Dr. Bhama, Dr. Laughlin, Dr. Van Natta | (641) 842-7006 |
| Dr. Errthum, Dr. Law, Natalie Rowley | (641) 842-7007 |