Providing Nutritious Meals and Promoting Lifelong Healthy Food Choices
Knoxville Hospital & Clinics' Nutrition Services Department serves patients, families, visitors and hospital staff. Meals include a varied selection of delicious, nutritious foods. The Nutrition Services Department is open 7 a.m. to 6 p.m. daily.
Coffee and water are always available at no charge in the cafeteria. Patrons can also get meals to go.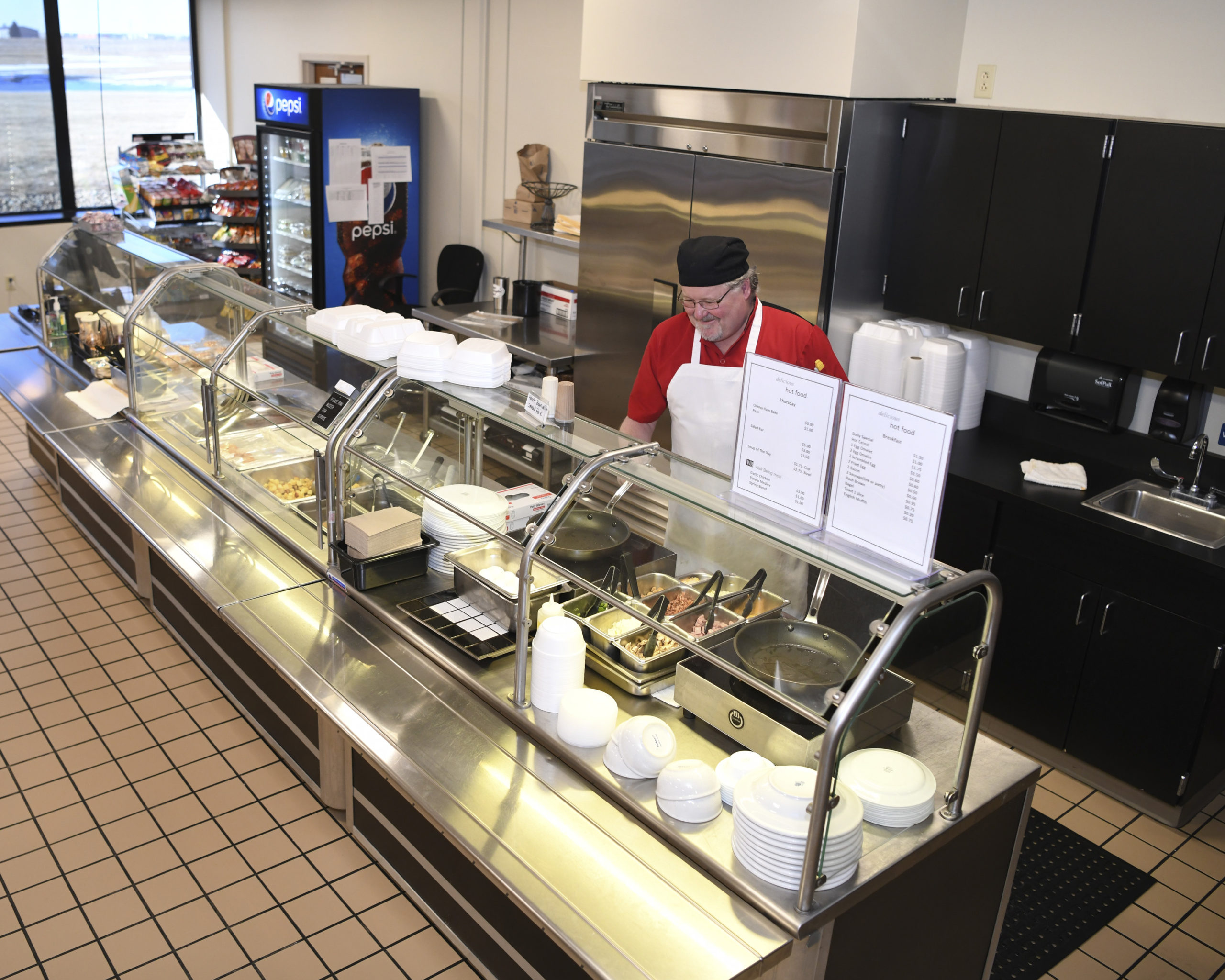 Food services offered
Meal service to inpatients and outpatients.
Cafe for visitors and staff: serving breakfast from 7-9:30 a.m., lunch from 11:00 a.m. – 1:30 p.m., and ready-to-go foods (assorted salads, beverages, desserts, and sandwiches prepared fresh and packaged) until 6 p.m.
Patient guest trays are available with a call to extension 1246 at least one hour prior to meal time (weekday dinner orders are due by 4 p.m.; weekend meals are due by 9 a.m. for breakfast, noon for lunch and 4 p.m. for dinner)
Beverage and snack service open 24/7 in the Cafe.
Catered meals and snacks for meetings and events held at the hospital and Knoxville Clinic
At Knoxville Hospital & Clinics every effort is made to accommodate individual tastes and preferences.
For more information, please call 641-842-1447.