Laci Dykstra, ARNP - Family Medicine
Laci Dykstra, ARNP, is an advanced registered nurse practitioner and primary care provider in Pella, Iowa. She has served as a nurse practitioner with the Knoxville Hospital & Clinic's healthcare system since 2014. In 2017, she helped establish the organization's newest family medicine clinic – Red Rock Healthcare-Pella.
Laci provides care for individuals across their life span as a primary care provider in Pella. Her comprehensive scope of care involves treatment of illnesses and injuries, health screenings and tests, physical exams, chronic care management, well-baby and adolescent care, men's and women's health, preventive care, sports medicine, and treating other patient needs.
She is a member of the American Academy of Nurse Practitioners, whose mission it is to advance quality health care through practice, education, advocacy, research, and leadership. She is also a member of Sigma Theta Tau, a nursing honor society.
Laci is a Pella native, born and raised in that community. She graduated from the Pella High School and continues to live in Pella with her husband and three children. Laci is active in the Pella Christian Grade School through committees and giving of her time. She and her family love watching Iowa State athletics, biking, farming, and hunting.
To schedule an appointment to see Laci, call: (641) 628-2222
Red Rock Healthcare-Pella, 615 Washington St., Pella, IA 50219
Phone: (641) 628-2222 | Fax: (641) 628-2915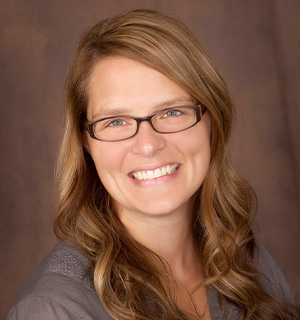 Education & Experience
Master's Degree: Graceland University, Master of Science in Nursing, Graduated in 2014
Undergraduate Degree: Graceland University, Bachelor of Science in Nursing, Graduated in 2011, Mercy College of Health Sciences Associate of Science, Graduated in 2005
Certifications & Licensure: IA State Medical License, Advanced Registered Nurse Practitioner
Specialties: Nursing (Nurse Practitioner)
Professional Affiliations: American Academy of Nurse Practitioners. Sigma Theta Tau – a nursing honor society
Get to know more about Laci