Laci Dykstra, ARNP - Family Medicine
Laci Dykstra, ARNP, specializes in family medicine and sees patients at the Red Rock Healthcare – Pella Clinic in Pella. A Pella native, Laci has been employed at Knoxville Hospital & Clinics since 2014.
As a family medicine provider, Laci provides care for individuals across their life span. Her comprehensive scope of care involves treatment of illnesses and injuries, health screenings and tests, physical exams, chronic care management, well-baby and adolescent care, men's and women's health, preventive care, sports medicine, and other health care needs.
Laci and her family live on a farm outside of Pella.
To schedule an appointment to see Laci, call (641) 628-2222.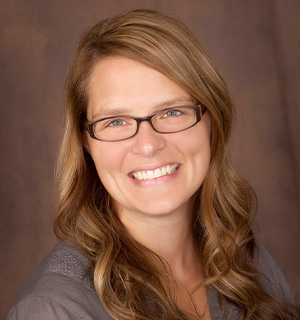 Education & Experience
Master's Degree: Graceland University, Master of Science in Nursing, Graduated in 2014
Undergraduate Degree: Graceland University, Bachelor of Science in Nursing, Graduated in 2011, Mercy College of Health Sciences Associate of Science, Graduated in 2005
Certifications & Licensure: IA State Medical License, Advanced Registered Nurse Practitioner
Specialties: Nursing (Nurse Practitioner)
Professional Affiliations: American Academy of Nurse Practitioners. Sigma Theta Tau – a nursing honor society
Get to know more about Laci