Knoxville Hospital & Clinics (KHC) supports women throughout their lifelong journey from childbearing age to menopause and beyond.
Our obstetrics and gynecology services are provided by a qualified team of healthcare providers: several primary care physicians; specialist Dr. Tamara Dassanayake; an oncologist who treats women who have cancers of the female reproductive tract; experienced surgeons; and onsite imaging services.
Healthcare Partnership
KHC is an affiliate of Mercy in Des Moines, the hospital where our expecting patients are referred to for care during their last few weeks of pregnancy and then delivery. Patients delivering at Mercy have access to their premier birthing unit, neonatologist, maternity triage and treatment unit for women experiencing complications or early labor, and the Variety Neonatal Intensive Care Unit to care for the most vulnerable patients.
Following delivery, our new moms are able to return to KHC to receive their postpartum and infant care – close to home.
Obstetrics and Gynecology Services
Annual physical examinations
Obstetric care, including prenatal care and postpartum care
Evaluation and treatment of vaginal bleeding, abnormal pap smears, uterine or ovarian enlargement
Infertility treatment
Gynecologic cancer care
Treatment for incontinence and prolapse
Treatment for infections of the female reproductive tract and pelvic pain
Care for menopause
Contraceptive care and family planning
The best place to start to begin receiving obstetrical and gynecological services at KHC is a visit to your primary care provider. Contact the Pleasantville Clinic, Knoxville Hospital Clinic or EJ McKeever Medical Center in Melcher-Dallas to schedule your appointment.
---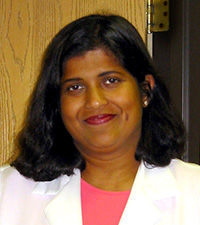 Dr. Tamara Dassanayake, MD, F.A.C.O.G., or Dr. T as she is known to her patients, is employed by Obstetrical & Gynecological Associates P.L.C. of Des Moines, and specializes in obstetrics and gynecology. Her undergraduate degree is from Bowdoin College. She graduated in 1994 from Vanderbilt University School of Medicine. She completed her residency in 1998 at the University of Tennessee. She began practicing in 1998 and moved to the Des Moines area and joined the group in 2003. She became certified through the American Board of Obstetrics and Gynecology in 1998. To make an appointment to see Dr. T at the KHC, please call (515) 288-3287.