For critical illnesses and traumatic injuries
If you have a serious or life-threatening emergency, please dial 9-1-1.
Trust your emergency care to Knoxville Hospital & Clinics
We know that a trip to the emergency department can be frightening. At Knoxville Hospital & Clinics, our goal is to ensure that our patients receive the appropriate care in a timely manner, with the high quality, privacy as well as respect that they deserve.
Knoxville Hospital & Clinics' Emergency Department is open 24-hours a day, every day of the year, to provide emergency care to persons suffering from critical illnesses and traumatic injuries. We care for more than 7,000 patients per year.
Our Emergency Department is staffed with highly skilled, board-certified physicians, physician assistants. Our nurse practitioners work in close collaboration with a variety of specialists, including laboratory, imaging, pharmacy, as well as surgery professionals. Our nurses are specially trained and certified in trauma and emergency services for both adults and children.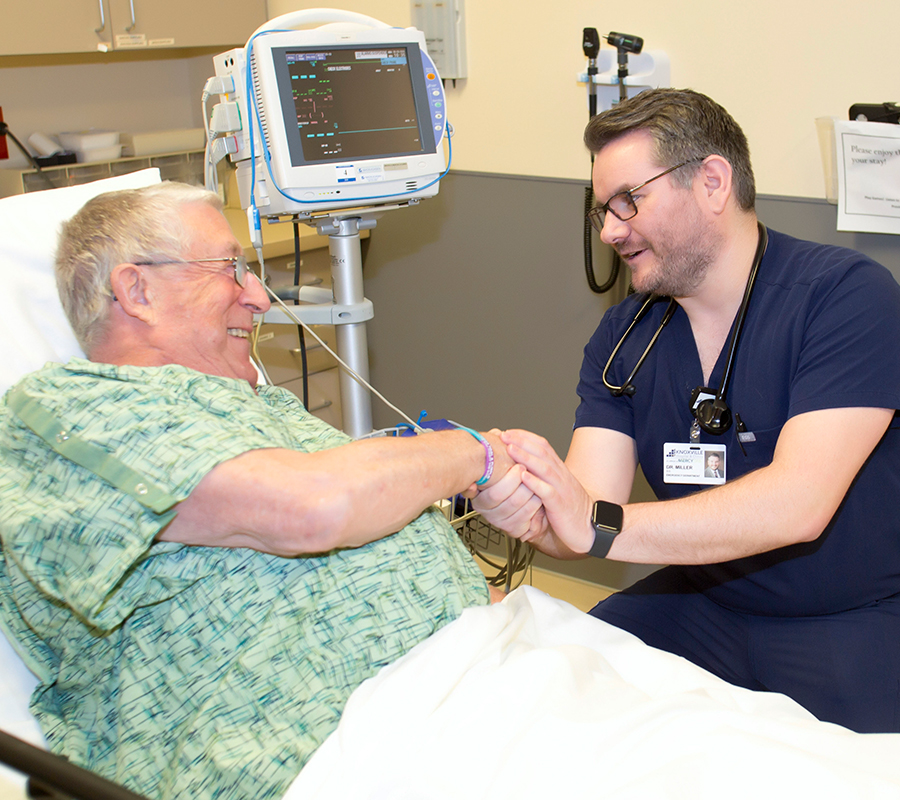 What We Offer
We offer the latest in diagnostic imaging technology, including CT scanning and MRI. Our emergency department is also able to call upon the extensive resources of the Knoxville Hospital & Clinics to provide specialty physician services for a wide variety of medical specialties such as orthopaedic care, dermatology, pain management, general surgery, and more.
MercyOne Air, one of Iowa's premier air ambulances, has one of its three helicopters based at the local municipal airport. This helicopter service's immediate availability and rapid response time are all assets to our community's health. The Emergency Department has an established relationship with Knoxville Fire and EMS. Knoxville Fire and EMS is able to provide highly trained paramedic service for ambulance transfers to higher levels of care when necessary.
What to expect at our ER
Our health care professionals make every effort to serve you as quickly as possible and provide the highest quality care. We see patients in order of acuity. We see patients in order based on the extent of their injuries. If you need to wait, tell the triage nurse at once if your condition changes and feel worse.
Patient Transfers
Knoxville Hospital & Clinics serves as a critical access hospital, which means we provide first-line treatment for emergency patients, and play a crucial role in stabilizing patients and coordinating transfers for patients who need a higher level of care. We can expedite a transfer for patients to the MercyOne-Des Moines facility via the MercyOne helicopter. In a matter of minutes, patients are in their trusted hands.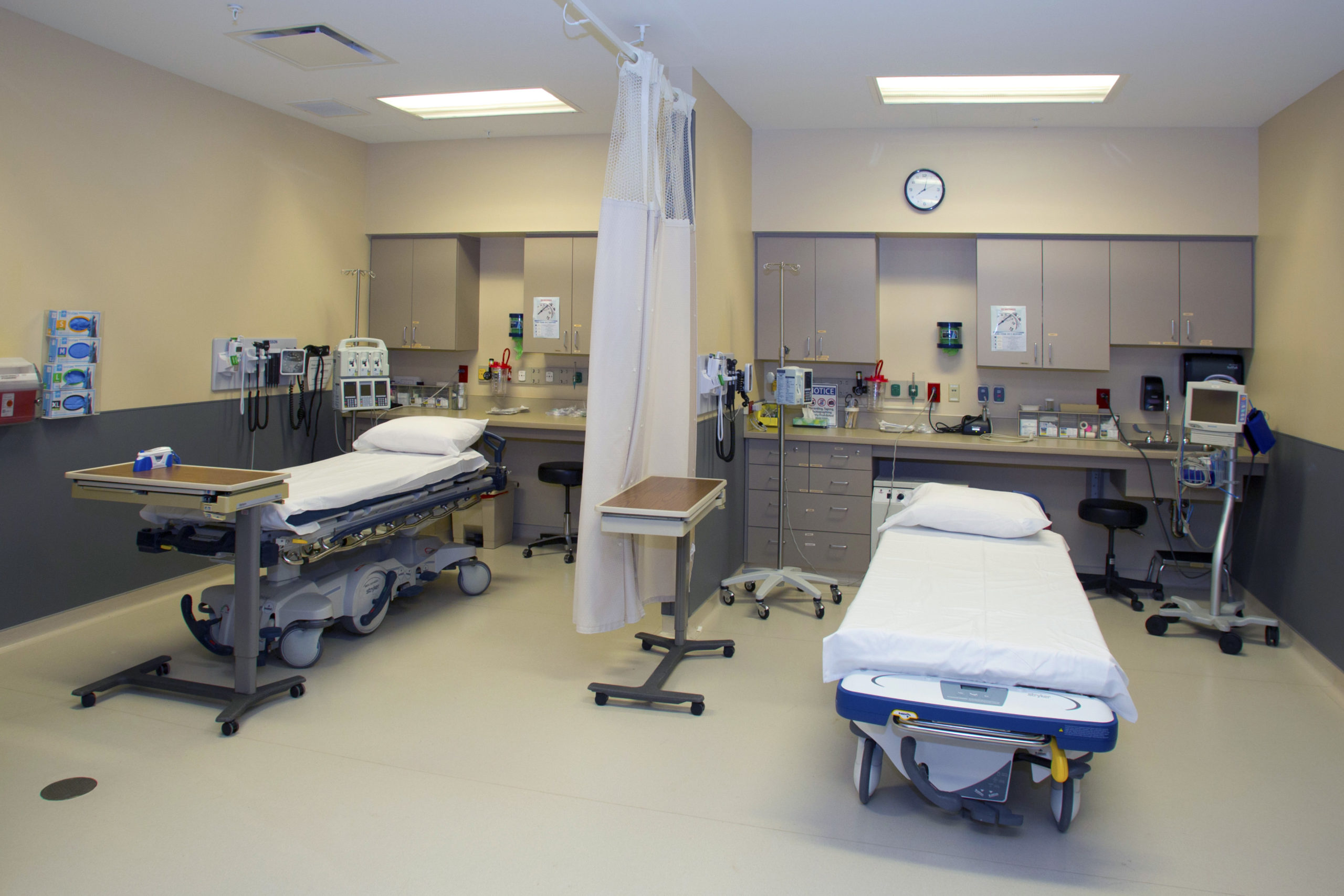 When an illness or injury strikes, will you know where to go for care?
If you or a loved one is suddenly sick or injured, you many wonder if you should see your doctor or go to the Emergency Department. But depending on your medical issue, the ER may not be your best choice.
A good rule of thumb: "If you fear the situation is life-threatening or severe enough to cause permanent damage, call 911 or go to the emergency room," said Wendy Hopkins, ER Manager. "If not, try to get in with your primary care provider. They generally keep some appointments open in case one of their patients has an unexpected injury or illness. If you can't get an appointment with your regular doctor or if it's after hours, head to Acute Care."
No one is denied care in the Emergency Department based on his or her ability to pay. The cost to the patient and the patient's insurance company is least when seeking care in your primary care clinic and most expensive in the Emergency Department.  The cost is substantially higher if you make a trip to the emergency room instead. Plus, your co-pay will likely be lower at primary care or acute care than that at the emergency department.