Welcome to Knoxville Hospital & Clinics (KHC), a critical access hospital serving Marion County and the surrounding areas. We are dedicated to providing personal, progressive, quality health care with compassion. In addition to various departments providing general health care services, we also offer a large variety of outpatient clinics staffed by qualified specialty physicians.
Mission: Faithfully providing exceptional health care
Vision: Your health care destination, built upon compassion and innovation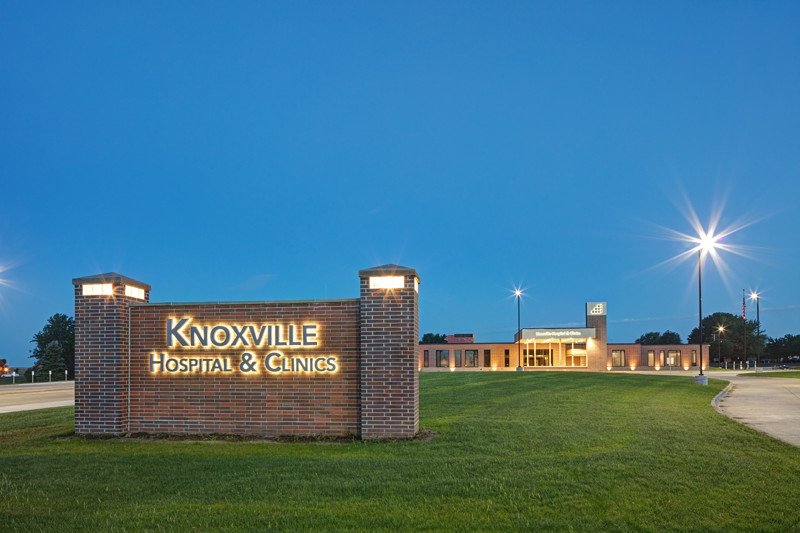 Newly renovated, Knoxville Hospital & Clinics has become a full-service health care organization serving individuals throughout central and south-central Iowa. From its busy family practice clinics in Knoxville, Pella, and Pleasantville to its specialty clinics, hospital, emergency as well as imaging departments, physical rehab facility and surgical suites at Knoxville, we offer a broad spectrum of services.
Over the years, Knoxville Hospital & Clinics has been a leader in bringing the latest technological innovations through its advanced imaging services and surgical technologies.
In addition, Knoxville Hospital & Clinics is affiliated with MercyOne-Des Moines. The network's focus is on providing the best care possible for every patient. Together, we strive to serve the poor and underserved throughout our communities. We go beyond treating illness to connect with patients and deliver complete care for the whole person.
Stay connected and informed by viewing our recent news and incoming events or following our Facebook or Instagram pages (@KnoxvilleHospital).