Samantha Keady, DO - Emergency & Med Surg
Samantha Keady, DO, specializes in emergency medicine and is also a rotating hospitalist at the Knoxville Hospital & Clinics where she has been employed since 2019.
As an emergency medicine provider, Dr. Keady treats patients who need immediate care. She specializes in advanced cardiac life support, trauma care and management, and other life-threatening conditions.
Dr. Keady and her family live in Knoxville.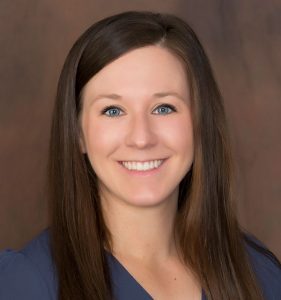 Education & Experience
Residency: Iowa Lutheran Family Practice Residency Program
Medical School: Des Moines University, College of Osteopathic Medicine, Graduated in 2016
Certifications & Licensure: American Academy of Family Physicians, Iowa Academy of Family Physicians, American Osteopathic Association, Iowa State Medical License
Specialties: Emergency Medicine, Hospitalist
Get to know more about Dr. Keady