Services for youth, high school, and collegiate athletes, as well as weekend warriors. ALL SPORTS!
Our Sports Medicine Program is a comprehensive and collaborative patient-centered health care service. Your care is backed by the resources of the entire Knoxville Hospital & Clinics. We have the experts and resources to get you back into the game as soon as possible. Our multidisciplinary health care team is located under one roof in Knoxville and includes primary care providers, surgeons, physical therapists, imaging specialists, a nutritionist, emergency personnel, and others who are all at the top of their game.
Together, our team of medical professionals take a holistic approach to sports medicine with the goal of helping to return players to their sport safely and as quickly as possible.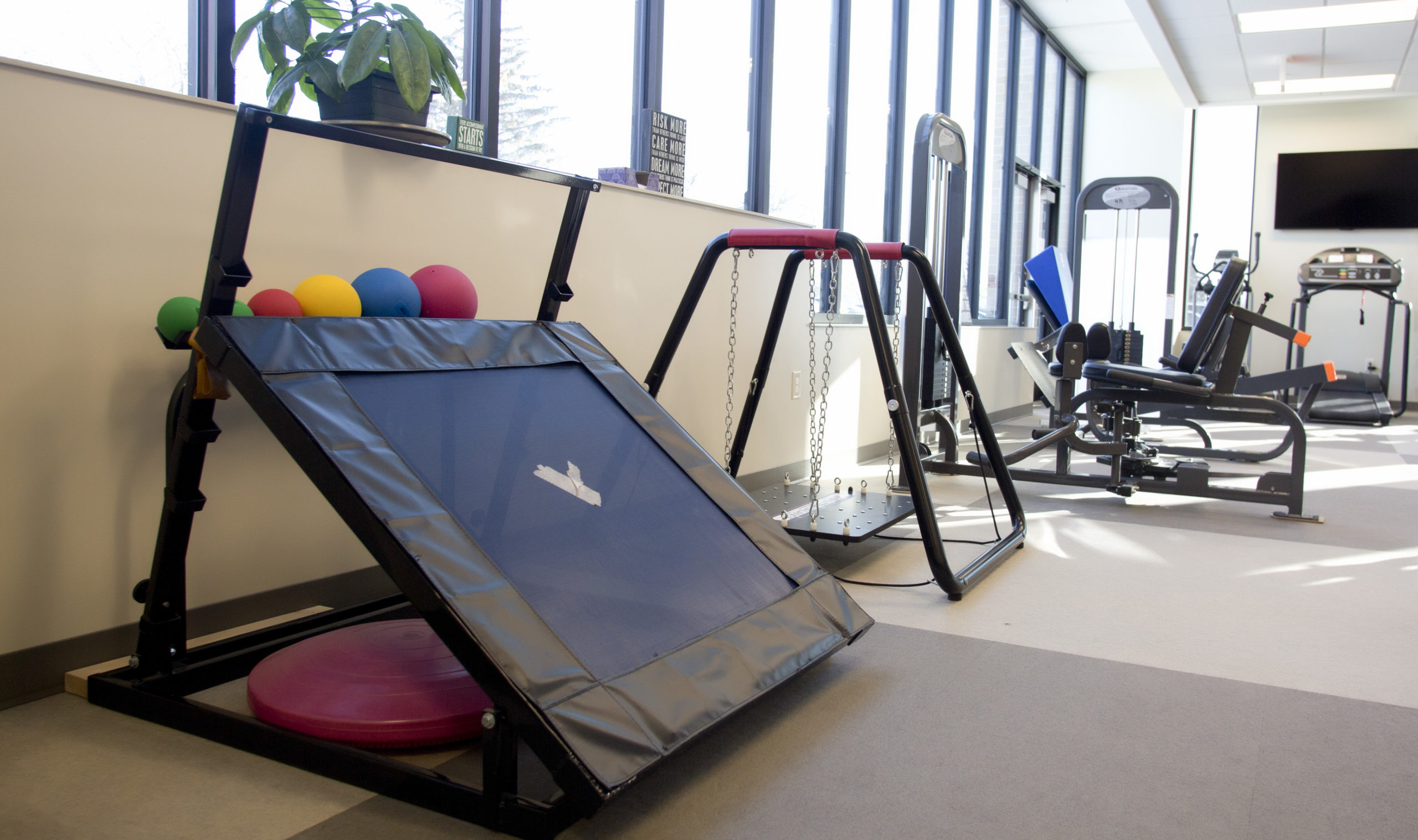 Let's get you moving again
Our team coordinates care from diagnosis through rehabilitation and returning to play. We also help young athletes condition to prevent future injury. Here are just some of the sports medicine services available to athletes.
Bumps Clinic: The day after a game may be the first time an athlete realizes the extent of their bumps and bruises. The Bumps Clinic operates on Saturday mornings during football season and provides injury screening and treatment.
Community education and support: We offer community-based support by working with coaches, providing students with information about injury prevention and educating parents about sports safety.
Concussion management: These services include concussion diagnosis, management, and direct collaboration with our concussion program for return-to-play evaluation and guidance. These services are provided through specialists with 21st Century Rehab.
Custom orthotics: Getting back in the game may involve use of customized shoes or orthotics. We will assist our patients in finding a specialist to help meet their needs.
Diagnostic imaging: Our imaging specialists provide a complete range of diagnostic and treatment imaging services.
Emergency care: Knoxville Hospital & Clinics Emergency Department is available 24/7 to provide emergency sports injury care.
Medical evaluation and treatment: In most instances, an initial medical evaluation and injury assessment will be performed by and treatment plan developed by a primary care provider.
Nutrition services: Sports nutrition counseling
Orthopaedic nonsurgical and surgical care: Our orthopaedic surgeons can address and treat all disorders of the bones, joints, ligaments, tendons, muscles, and nerves.
Physical therapy and rehabilitation: We'll work with patients in our expansive modern gym to restore flexibility, movement, strength, and build aerobic fitness. These services are provided through our partners with 21st Century Rehab.
Sidelines stretching and game-time injury assessments: Members of our team are often found on the sidelines of local football and soccer games assisting with injury prevention stretches and injury assessments.
Sports physicals: Physicals are available through a primary care physician.
How to schedule an appointment
Generally, nonemergency sports medicine services start with a visit to one of KHC's primary care providers. Same-day appointments are normally available, if requested. Call 641-842-7211.
Most insurance companies require a referral from a primary care provider before other sports medicine services is covered.