Danise Hyatt, ARNP - Nurse Practitioner
Danise Hyatt, ARNP, is an advanced registered nurse practitioner and provides Acute Care services at Knoxville. As an Acute Care provider, Danise provides care for individuals who are experiencing cold and flu symptoms; minor burns, cuts or rashes; ear, sinus, or urinary tract infection; sprains or strains; pink eye; vomiting and diarrhea; and other acute ailments.
Danise has an extensive background in family practice, diabetes care, and plastic surgery/dermatology. She regularly volunteers her time at Corinthian Baptist Free Church in Des Moines providing healthcare for underserved Iowans.
Danise is a Knoxville native. She graduated from Knoxville High School and lives in Knoxville with her husband and two children.
To schedule an appointment to see Danise, call (641) 842-7004.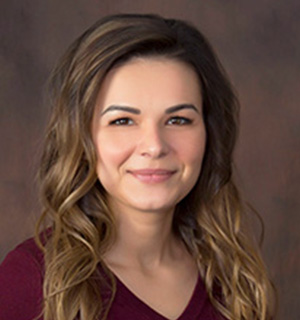 Education & Experience
Master's Degree: Graceland University, Independence, Missouri, Family Nursing Practice, 2019
Undergraduate Degree: Indian Hills Community College, Ottumwa, Iowa, Associate – Nursing, 2011
Certifications & Licensure: Advanced Registered Nurse Practitioner, Iowa and Wisconsin Board of Nursing | Certified Family Nurse Practitioner, American Academy of Nurse Practitioners | Licensed Registered Nurse, Iowa Board of Nursing
Specialties: Nursing (Nurse Practitioner)