Natalie R. Rowley, PA - Family Medicine
Natalie Rowley, PA, specializes in family medicine and sees patients at the Knoxville Hospital Clinic. A Pleasantville native, Natalie has been employed at the Knoxville Hospital & Clinics since 2004.
As a family medicine provider, Natalie provides care for individuals across their life span. Her comprehensive scope of care involves treatment of illnesses and injuries, health screenings and tests, physical exams, chronic care management, well-baby and adolescent care, men's and women's health, preventive care, sports medicine, and other health care needs.
Natalie and her family live in Knoxville.
To schedule an appointment to see Natalie, call (641) 842-7007.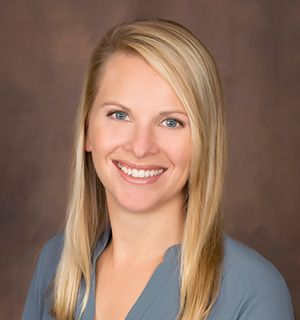 Education & Experience
Medical School: University of Iowa, College of Medicine's Physician Assistant Program
Certifications & Licensure: National Commission on Certification of Physician Assistants, IA State Medical License, Physician Assistants & Advanced Practice Nursing Providers/Physician Assistant
Specialties/Subspecialties: Family Medicine
Professional Affiliations: Fellow of the American Academy of Physician Assistants
Get to know more about Natalie