Empowering patients to control their diabetes.
Knoxville Hospital & Clinics offers comprehensive inpatient and outpatient services to help persons living with diabetes or at risk of developing the disease gain control – and stay in control.
Our Diabetes Center takes a multidisciplinary team approach to delivering health care for diabetes, which includes: Laurynn Verry, a certified diabetes care and education specialist (CDCES); your primary care physician; and other staff including nursing, wound care, pharmacy, and community health. Together, they take care of patients, support families, and provide community outreach.
Living Well with Diabetes Support Group
We hold Living Well with Diabetes support group meetings throughout the year at KHC. See upcoming meeting dates. This group is open to anyone with diabetes or pre-diabetes, those with a family member with the disease, or anyone wanting to learn more. If you are interested, please register by clicking on the button to the right. If you have any questions, please call (641) 842-1522 for more information.
Diabetes Self-Management Education & Support (DSMES)
KHC is recognized by the American Diabetes Association as meeting the national standards for diabetes self-management education.
Essential Self-Management Skills
This service is provided 1-on-1, and/or with family members, to provide education and training on:
What diabetes is and how it affects the body
Nutritional habits and how to plan carbohydrate-appropriate meals and snacks
Lifestyle management
Living with diabetes
Diabetes Medications/Insulin
There are different types of medications that work in different ways to lower blood glucose levels. They may be taken by mouth or as injectables.  Your primary care physician and the CDCES will work together to determine what is best for you.
Gestational Diabetes
Gestational diabetes is a type of diabetes that may occur in approximately 2%-10% of pregnancies in women who do not already have diabetes. Your health care team can help you understand and monitor your blood glucose during pregnancy.
Monitoring
There are several tools/devices now available to help you manage diabetes.  Our CDCES is knowledgeable on all of these, as well as the basics of insurance coverage for:
Glucometers
Continuous Glucose Monitoring (CGMs)
Data from your device is reviewed to determine changes to your medication, nutrition plan, and monitoring schedule.
Insulin Pump Therapy
An insulin pump is connected to one's body and delivers insulin subcutaneously (below the skin), where it then enters the bloodstream and delivers blood glucose to the body's cells for energy.
Insulin pump start-up
Management
Types of Diabetes
Prediabetes – About 1 in 3 adults in the U.S. have prediabetes. Prediabetes is diagnosed when blood sugar is higher than normal, but not high enough to diagnose diabetes. Type 2 diabetes may be prevented or delayed with lifestyle changes.
Type 1 Diabetes
Type 1 diabetes is usually diagnosed in childhood, but can occur in adults. With Type 1 diabetes, the pancreas does not make insulin — a hormone needed to turn starches, sugars and other food into energy the body can use. People cannot live without insulin. Healthy eating, physical activity and insulin treats Type 1 diabetes. A person with Type 1 diabetes must take insulin every day
Type 2 Diabetes
If you have Type 2 diabetes, your body doesn't use insulin correctly. This is called insulin resistance. Over time, your pancreas can't make enough insulin to overcome the insulin resistance and blood sugar gets too high. Type 2 diabetes is life-long. There is no cure, but there are things you can do to control your blood sugar.
Gestational Diabetes
Gestational diabetes is a form of Type 2 diabetes, and it may begin between the 24th and 28th week of pregnancy. All women become resistant to the action of insulin late in pregnancy. Women who have gestational diabetes are not able to produce enough insulin to overcome the insulin resistance and blood sugar goes too high. If blood sugar is too high during pregnancy, it can cause several problems that put the mother or baby at risk.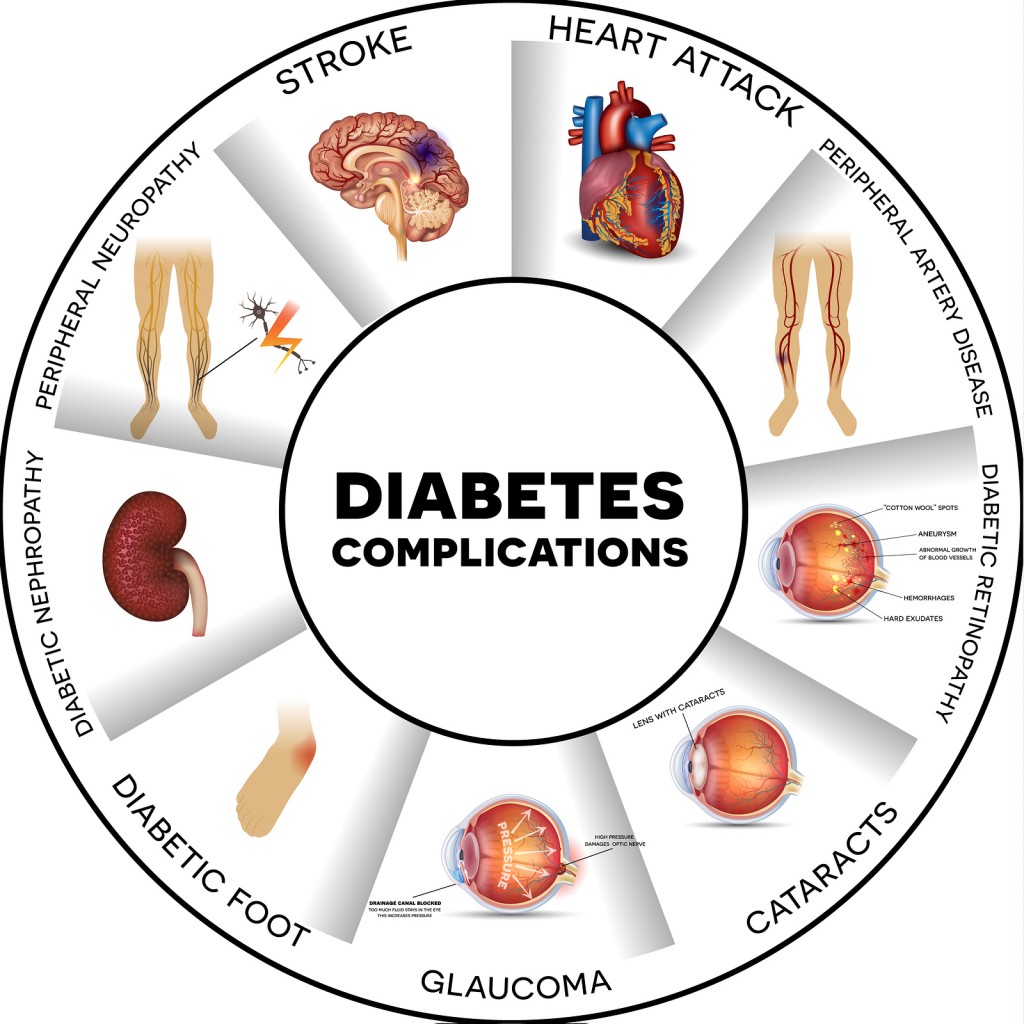 Insurance Coverage for Diabetes Services
The Diabetes Education services provided by Knoxville Hospital and Clinics are covered by most health insurance plans, including Medicare and Medicaid. Please know that some plans may have these services subject to the calendar year deductible, coinsurance, or copay. Contact your insurance carrier for more information.
• State-certified Outpatient Diabetes Self-Management Education Program (Site # 63-036-00)
• ADA Certificate of Recognition (Recertification 2022 – 2026, ID #002659)
Laurynn Verry - MPP-D, RD, LD, CDCES
Laurynn is a Registered and Licensed Dietitian and Certified Diabetes Care and Education Specialist. As a nutrition specialist, Laurynn is passionate about inspiring people to eat nutritious and delicious food to live a healthy and happy life.
Dietitians are the food and nutrition experts. Laurynn can assist you on your health and wellness journey for a variety of reasons – from providing individualized nutritional advice, to support in managing chronic diseases, such as diabetes, weight management, heart disease, food allergies, kidney disease, digestive issues, and more.
Laurynn received her bachelor's degree in Dietetics from Iowa State University where she also completed her dietetic internship and Master's degree. She has a special interest in Diabetes Education, Sports Nutrition, and Eating Disorders. You can usually find her baking, reading a good book, or cuddled up with her dog.
If you have questions, contact Laurynn at 641-842-1519 or email lverry@knoxvillehospital.org