Improving wellbeing so the beat can go on
Do you have a heart problem? Have you just experienced a heart attack, angioplasty or open-heart surgery?
Are you and your family wondering about the next step in your recovery? The Knoxville Hospital & Clinics' Cardiac Rehabilitation (Rehab) Program can provide you with an answer. By participating in our program, you can start yourself on the road to recovery.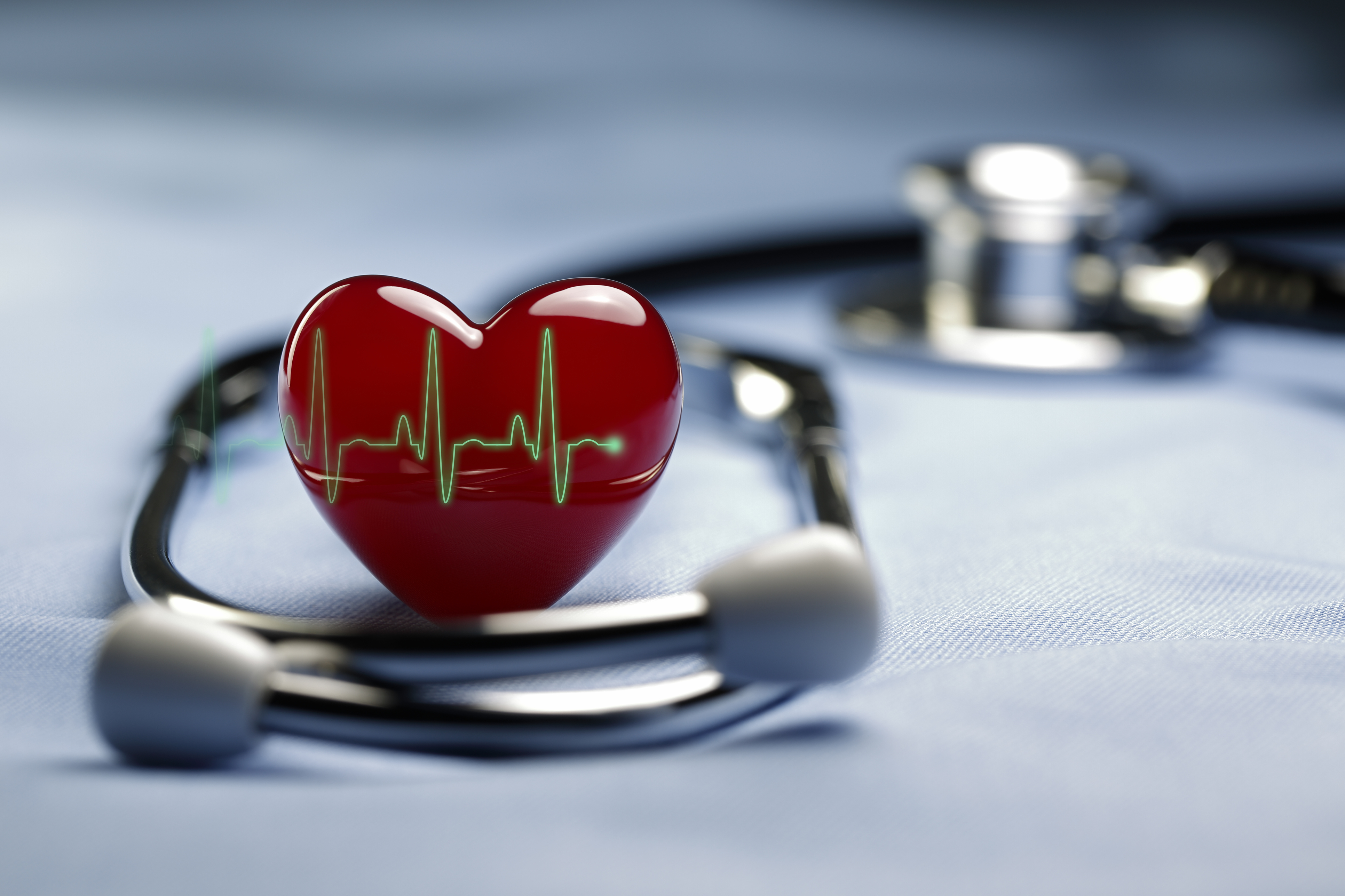 What is cardiac rehab?
Cardiac rehab can be lifesaving for many people.
Cardiac rehab's goal is to assist you in developing a healthy lifestyle plan to lower the likelihood of future heart problems, cardiac events and related death. Your plan will include major components of regular exercise, adoption of a heart healthy diet, stress management as well as medical therapy, education, and smoking cessation.
Monitored physical activity increases the efficiency of your heart and lungs and strengthens your muscles, helping you return to a normal lifestyle. Doctors design activity sessions to meet your personal needs in addition to interests, and abilities.
According to Julie Waltenberger, Cardiac Rehab Coordinator, "As many who've participated in this program can attest, it can help you feel better physically and emotionally, and give you great control over your health."
What kind of exercise will I be doing?
You will be doing aerobic exercise. We will select a special group of exercise machines that best suit your exercise needs. You may exercise on treadmills, recumbent steppers, bicycles, arm machines. Additionally, you may also use free weights and stretching bands.
You will be connected to an EKG monitor while you exercise so your heart rate and rhythm are closely watched. We track your blood pressure and work load. Your will also be closely supervised and any concerns about your body's response to exercise will be relayed by our staff to your doctor.
Who should participate in cardiac rehab?
Many people with various heart problems can benefit from cardiac rehab. KHC recommends this you have had:
Recent heart attack
A heart surgery, such as coronary artery bypass surgery, heart valve repair or transplant
Heart procedures, such as percutaneous coronary intervention, which includes angioplasty and coronary stenting
Stable angina (chest pain)
Congestive heart failure
Other diagnoses
How will I benefit from cardiac rehabilitation?
Based upon each individual's personal goals, the benefits received from cardiac rehabilitation may vary. Your benefits may include:
Faster recovery
Strengthening and conditioning of your heart and lungs
Increased strength and endurance
Decreased blood pressure and heart rate
Reduced body fat, improved muscle tone
Lowering of your cholesterol and triglyceride levels
Knowledge about your medications, signs and symptoms of heart disease, and when to seek medical attention
Increased self-confidence
Better nutrition, and the know-how to make heart healthy choices
Reduction of your symptoms and chances of experiencing another cardiac event
An earlier return to work
Improved ability to perform daily activities, such as cooking, cleaning, and self-care
Development of coping and stress reduction skills, as well as relaxation techniques
Emotional support for you and your family
Smoking cessation
How does the Cardiac Rehab Program work?
Knoxville Hospital & Clinics' Cardiac Rehab Program is carefully designed to accommodate the individual needs of every cardiac patient.
The program generally spans three months, with sessions of two or three times a week (usually 36 sessions over a 12-week time period). The length of your program may depend upon your goals as well as the progress of your recovery or your physician's recommendation.
During the activity sessions, the cardiac rehabilitation team will monitor you with an electrocardiograph (ECG) telemetry unit that will keep them informed of how you and your heart are reacting and adapting to activity.
You'll also learn how to take your pulse, determine your exercise intensity, and exercise at a level which allows you to receive maximum benefits.
Your program will take place at the Cardiac & Pulmonary Rehabilitation Center at the Knoxville Hospital & Clinics in Knoxville, Iowa.
Is cardiac rehabilitation covered by my insurance?
Your insurance may cover part or all of the cost of your cardiac rehabilitation sessions. The amount of coverage depends on your insurance company as well as your policy. Check with your insurance company to clarify the extent of your coverage.
How can I join the cardiac rehab program?
Ask for a referral from your doctor or other health care provider. Find out if you are both eligible for cardiac rehab, and if it is recommended for you. Referrals are forwarded to the Cardiac & Pulmonary Rehabilitation Clinic, who will contact you to arrange your appointments.
Need Assistance, Got Questions?
Contact the Cardiac Rehab Program at (641) 842-1558. Fax physician referrals to: (641) 842-1526.