J.B. Law, DO - Family Medicine
James Benjamin "J.B." Law, DO, joined the Knoxville Hospital & Clinics in 2017. He a primary care provider and rotating hospitalist.
As a primary care physician, Dr. Law provides care for individuals across their life span. His comprehensive scope of care involves treatment of illnesses and injuries, health screenings and tests, physical exams, chronic care management, well-baby and adolescent care, men's and women's health, preventive care, sports medicine, and treating other patient needs.
As a rotating hospitalist, Dr. Law cares for patients in the Knoxville Hospital. Dr. Law and his family live in Knoxville.
To schedule an appointment to see Dr. Law, call (641) 842-7007.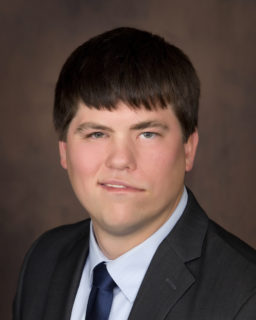 Education & Experience
Residency: Broadlawns Medical Center, Family Practice residency, Des Moines, Completed June 2017
Medical School: Des Moines University College of Osteopathic Medicine, Doctor of Osteopathic Medicine, Graduated May 2014
Undergraduate Degree: University of Iowa, College of Liberal Arts and Sciences, Integrative Physiology (With Distinction), May 2010
Certifications & Licensure: IA State Medical License, Allopathic & Osteopathic Physicians/Family Medicine
Specialties: Family Medicine, Hospitalist
Association Affiliations: American Osteopathic Association
Get to know more about Dr. Law