Commitment to quality & safety
The Laboratory at Knoxville Hospital & Clinics is a full-service lab open 24 hours a day, 7 days a week, including holidays. The lab performs the majority of the tests ordered in-house with results usually available to the ordering provider within one hour of collection.
Accredited by the Clinical Laboratory Improvement Amendments (CLIA), the Laboratory at KHC features state-of-the-art equipment and well-trained staff who hold national certifications. If your medical provider orders testing for you, the Laboratory staff is ready to personally meet your needs and provide you with accurate testing and results in a timely manner.
For our patient's convenience, appointments are recommended for therapeutic phlebotomy draws, drug screens, and paternity test collections.
For questions relating to Laboratory services, please call 641-842-1459.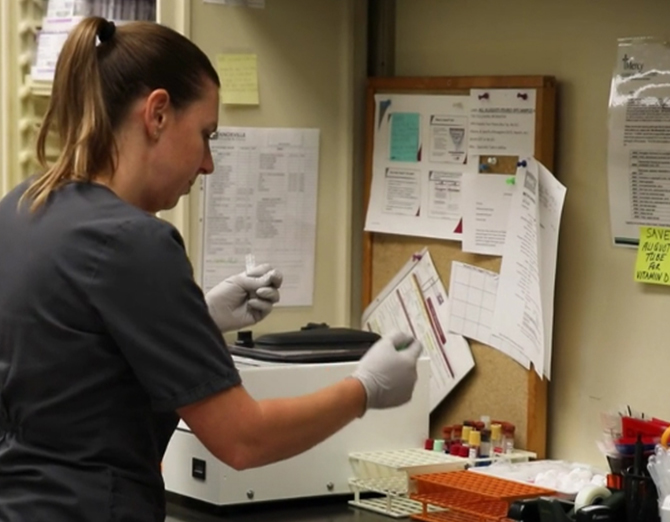 Get to know more about the Laboratory