Jennifer Coxe, ARNP - Nurse Practitioner-Acute Care
Jennifer Coxe, ARNP, specializes in acute care and sees patients at the Knoxville Clinic where she has been employed since 2016.
As an Acute Care provider, Jennifer provides care for individuals who are experiencing cold and flu symptoms; minor burns, cuts or rashes; ear, sinus, or urinary tract infection; sprains or strains; pink eye; vomiting and diarrhea; and other acute ailments.
Jennifer and her family live in Polk County.
To schedule an appointment to see Jennifer, call (641) 842-7004.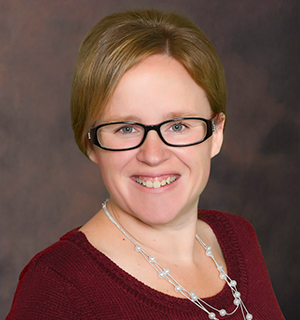 Education & Experience
Master's Degree: Graceland University, Nursing
Undergraduate Degree: Graceland University, Bachelor of Science Degree in Nursing
Certifications & Licensure: IA State License – Nurse practitioner/acute care, IA State License – Nurse practitioner/critical care medicine, IA State License – Nurse practitioner/family
Get to know more about Jennifer