Brandi L. Booth, ARNP - Nurse Practitioner
Brandi L. Booth, ARNP, is a Pleasantville native and an advanced registered nurse practitioner. She has diverse experience and currently serves as a primary care provider at the Pleasantville Clinic. She provides a range of services, including care for unexpected illnesses as well as injuries, treatment for chronic health conditions, preventative care, physicals, well-child care, and primary care over a lifetime.
To schedule an appointment to see Brandi, call (515) 848-3113.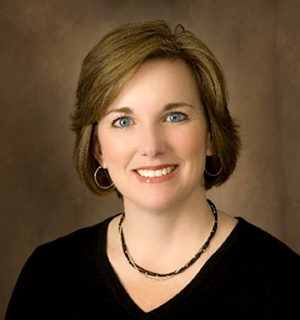 Education & Experience
Master's Degree: Clarkson College, Nursing
Undergraduate Degree: Mercy College of Health Sciences, Bachelor of Science Degree in Nursing
Certifications & Licensure: IA State License: Physician Assistance & Advanced Practice Nursing Providers/Nurse Practitioner
Specialties: Nursing, Family Medicine
Honors & Recognition: In 2014, Brandi Booth was honored as one of the 100 Great Iowa Nurses.
Get to know more about Brandi