Bill Questions - Payments - Collections - Financial Assistance
If you have any questions about the information contained on this page or require assistance, please contact our Business Office.
Patient Financial Responsibilities
Thank you for choosing Knoxville Hospital & Clinics (KHC) for your health care needs. There are several important things that you should know about your financial responsibilities.
Photo ID and Insurance Card
We ask each patient to provide a photo ID along with either a current insurance card or information about their current insurance carrier. We also ask for any specific forms or original documentation (claim forms, authorizations, referrals, etc.) required by the carrier.
KHC will file insurance claims on behalf of our patients, but they are financially responsible for services provided. This responsibility entails working directly with the insurance carrier(s) to provide any and all information/support necessary for them to make a payment to KHC. In addition, the patient is responsible for contacting their insurance carrier(s) directly regarding any concerns about the amount(s) they deem to be a patient liability.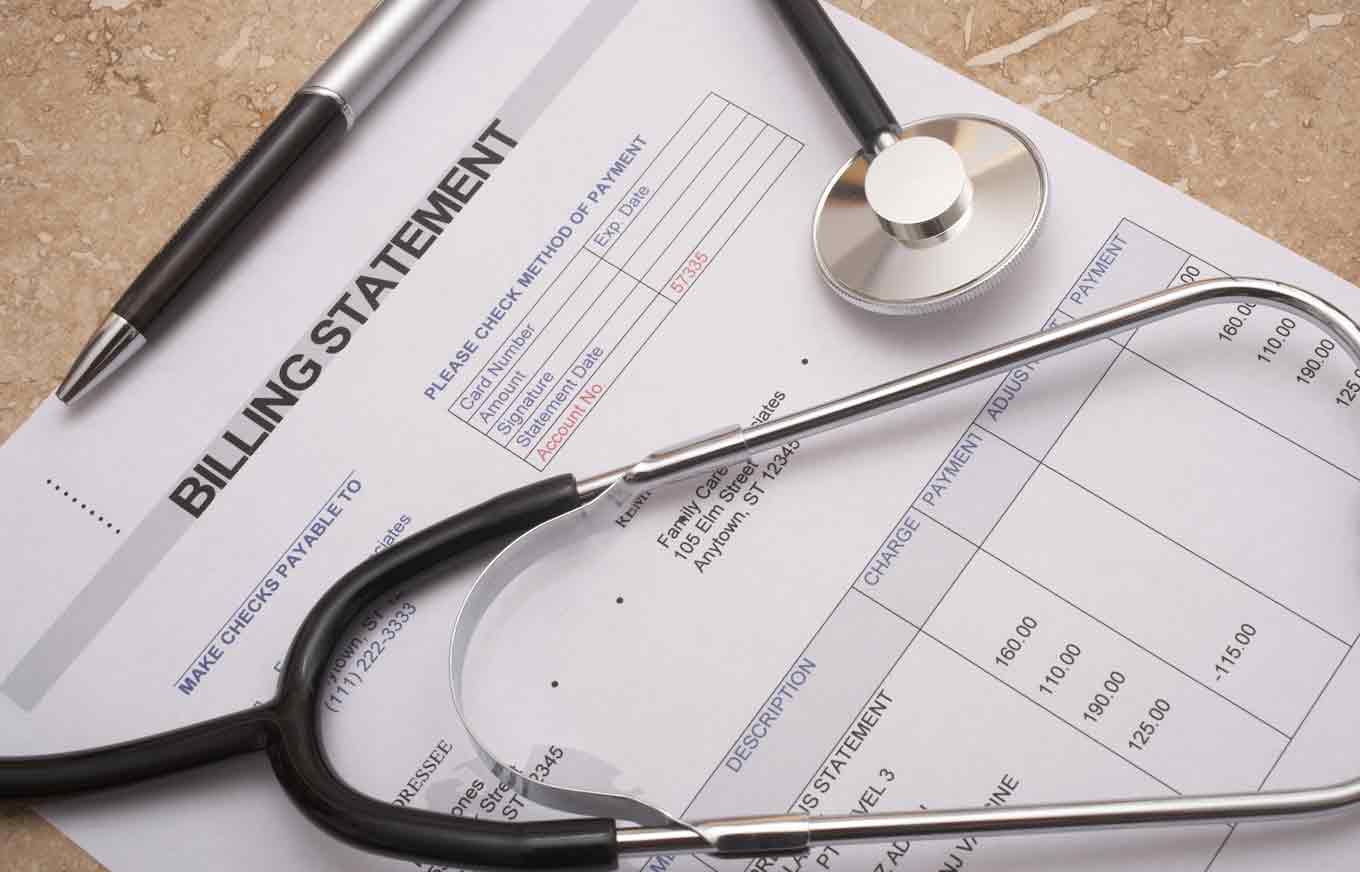 Insurance Coverage
If you are uncertain about your current health insurance policy benefits, you should contact your insurance company to learn the details about your benefits, out-of-pocket fees, and coverage limits prior to receiving medical services.
You are responsible to notify us of all changes to your insurance coverage. If you fail to notify us of changes to your insurance coverage, we cannot guarantee an insurance payment will occur. If your claim is denied because we were not notified of any change(s) to your insurance, you may be billed directly for all of the charges incurred.
Given that KHC's primary focus is on achieving the best possible clinical outcomes, our doctors and staff will perform any and all services that are deemed medically necessary, regardless of a patient's ability to pay. Therefore, we recommend that our patients have a familiarity with their covered insurance benefits and actively participate with their doctor in making health care decisions to keep their health costs manageable.
Co-payments
Health insurance co-payments are due at the time of service and can be paid by cash, check or credit card.
Payment due for services rendered
All balances due must be paid in full within 30 days of receiving a bill, unless suitable arrangements are made with the hospital's customer service staff at (641) 842-1423, within 30 days to establish a mutually agreed upon payment plan.
If your account results in a negative balance, we will issue a prompt refund if there are no other outstanding debts on other accounts with the same guarantor or financially responsible party.
Any patient over the age of 18, or an emancipated minor, will be held financially responsible for all charges incurred. If another party is responsible for payment of the account, the patient must pay the balance in full and negotiate repayment with the other party without KHC involvement. This policy includes individuals negotiating divorce agreements.
Collection of outstanding balances
If KHC needs to engage an outside collection agency to resolve an outstanding balance(s), once the balance(s) is assigned to collections it will generally not be returned from considering the effort expended to work with our customers to avoid such an event along with the associated cost to remove an item from the agency.
Billing Inquiries
We recognize that medical bills can sometimes be confusing. You may have additional questions or need help with insurance and billing for services. Please contact our Customer Service staff, Monday through Friday during regular business hours for assistance. Click on the link to see all the ways you can communicate with us.
Payment Plans
KHC offers interest free payment plans that are flexible in nature; thus, allowing our customers to pay an amount they can afford on a monthly basis. We make every attempt to work directly in partnership with our customers when dealing with patient balances. It not only helps us to better understand their needs, but also allows us to identify and deal with financial hardship situations more effectively.
KHC maintains that a customer-friendly approach is more productive than involving an outside collections agency, which is something we prefer to avoid whenever possible.
Failure to adhere to an established payment plan will result in the engagement of an outside collections agency. To avoid this, contact the hospital staff to allow KHC to work with you to revise the payment plan.
Please see our Payment Policy for further details.
Financial Assistance
KHC provides discounted emergency and other medically necessary care to patients who do not have insurance and who qualify for assistance under its Financial Assistance policy. Certain exclusions apply: elective services, balances covered by other funding sources, and failure to cooperate in securing alternative funding sources.
Click on the Financial Assistance Application and Financial Assistance Policy link below for additional information and resources.