Contact Information
615 Washington St.
Pella, IA 50219
Phone: (641) 628-2222
Fax: (641) 628-2915
Hours:
Monday – Friday:  7 a.m. – 5 p.m.
Closed for lunch between 12-1 p.m.
Medical Providers
Dr. Martha Errthum
Laci Dykstra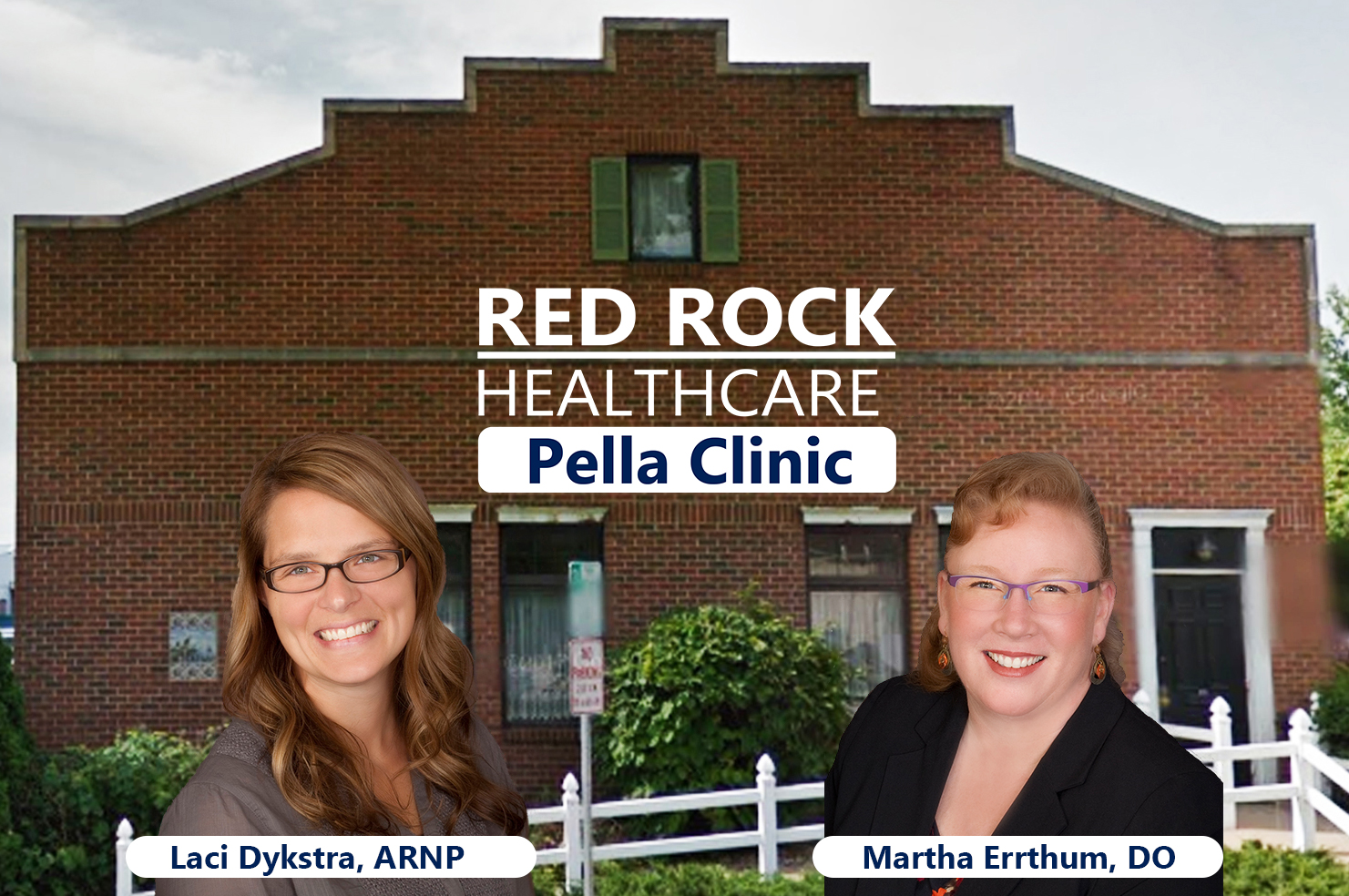 When you become a patient at Red Rock Healthcare, you and your family enter a partnership with us. You have personal knowledge, the expertise and experience of knowing your own body and individuality. We have the medical expertise, and ability to use education, science and technology to improve your health. Together we become members of the same healthcare team – a team completely focused on your healing and restoring your quality of life through respect and compassionate care.
Your health care team at Red Rock Healthcare-Pella consists of the provider, nurse, and scheduler. Once established, patients can call their care team scheduler directly to ask questions, schedule or cancel appointments, or leave a confidential message on their secured line.
Primary Care Providers at Red Rock Healthcare
| | |
| --- | --- |
| Dr. Martha Errthum | (641) 842-7007 |
| Laci Dykstra, ARNP | (641) 628-2222 |