Rheumatology focuses on diagnosing and treating conditions affecting the joints, muscles and bones. These conditions include many autoimmune diseases that affect the body's immune system by causing inflammation and breaking down connective tissue and related structures of the body.
At the Knoxville Hospital & Clinics (KHC), we offer both inpatient consultation and outpatient services. Dr. Boulis specializes in treating rheumatoid arthritis, lupus, myositis, vasculitis, scleroderma and other autoimmune diseases. She works closely with patients to identify their changing needs and developx a personalized treatment program that may include medication, therapy, lifestyle changes, and pain management.
---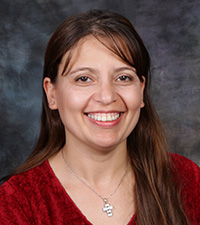 Dr. Eman Boulis
Dr. Eman Boulis, MD, is a rheumatologist. She did her fellowship at the University of Mississippi Medical Center and residency at Geisinger Health System. Dr. Boulis received her medical degree from Cairo University School of Medicine. She is currently licensed to practice medicine in Iowa, Missouri, Mississippi and New York; and certified by the American Board of Internal Medicine in both Rheumatology and Internal Medicine. Dr. Boulis is specially trained to deal with a variety of medical problems affecting the joints, bones and muscles.
To make an appointment to see Dr. Boulis at the KHC, please call 641-842-1441.